Interlitq is to interview (in Spanish) Gustavo Valdés, Governor of the Province of Corrientes ("Featured Interviews").
About Gustavo Valdés

Forthcoming Interlitq Featured Interview: U.S. politician Laura Moser to be interviewed by Geraldine Maxwell, Interlitq's UK Editor.
Extract from Geraldine Maxwell's introduction to the interview:
"I immediately trusted her infectious wit, and wished I'd known her for the last three years, it would have made everything more fun."
About Laura Moser
About Geraldine Maxwell

Interlitq: What is the greatest challenge for you as both an Islamic theologian and a practising Muslim?
MG: In my view, the world has become very materialistic and people have turned away from God. People are neglecting their responsibilities towards their Creator and failing to find a real purpose in their lives. As for those who do follow a religion, too often their faith is diluted and they pay mere lip-service to their so-called faith.
The other great challenge of this era is an increasing tide of Islamophobia in some parts of the Western world. I believe it is the case that some parts of the media and a segment of ill-wishers in the West are trying to defame Islam by spreading misconceptions about this faith. Sadly, some in the West attribute the evil actions of certain individuals and so-called Islamic organisations to the religion of Islam. And so the barbaric actions of a tiny minority come to taint a whole religion. Another factor here is that some questionable Muslim organisations exist who cloak their worldly and political ambitions behind the pure and peaceful face of Islam.
Read the entire Interlitq Featured Interview with Imam Marwan Gill.
Read "Islam teaches Love For All, Hatred For None" by Imam Marwan Gill.
Read "My journey as a Muslim in Argentina" by Imam Marwan Gill.
Read "Why do Muslims not celebrate Christmas?" by Imam Marwan Gill.
Imam Marwan Gill appointed Interlitq's Islamic Affairs Editor.

Simon McBurney on Rabelais/ Video
Simon McBurney is an Olivier Award-winning and Tony-Award-nominated actor, writer and director. He is the founder and artistic director of the theatre company Complicite, which performs throughout the world. Among their latest productions was A Disappearing Number, a devised piece conceived and directed by McBurney, played at the Barbican in Autumn 2008 and toured internationally. In February 2009 he directed the Complicite production Shun-kin, which was produced in London and Tokyo in 2010. Boyd Tonkin, Literary Editor of The Independent, chaired the talk.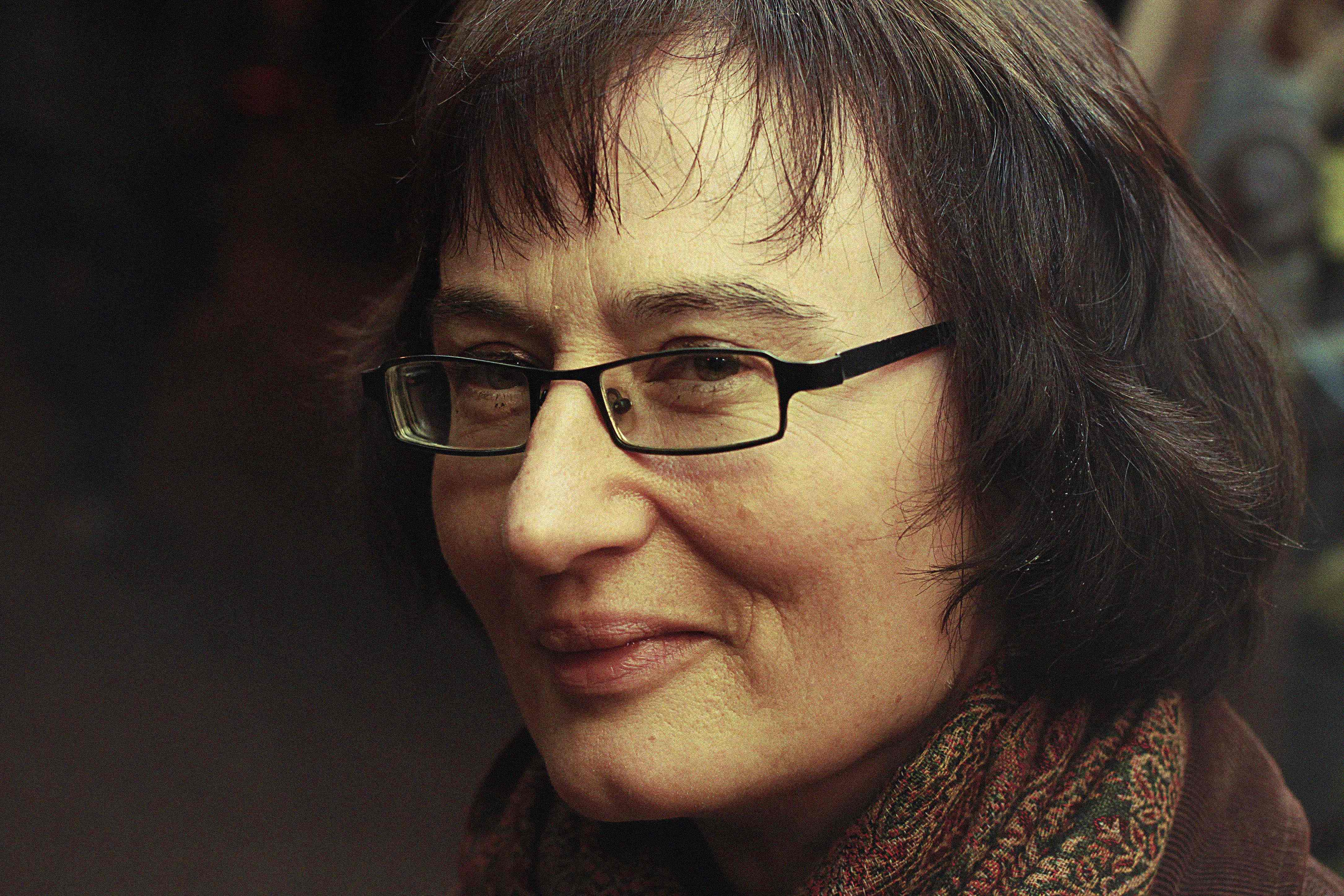 Fiona Sampson interviewed by Interlitq: read the entire interview:

Interlitq: As Editor of Poetry Review, you were preceded by Muriel Spark. How do you consider Muriel Spark as writer and woman?
FS: I think she was well-named! Sparky in both the intellectual sense and in the sense of having evident personal charisma and courage. For me she's a real role model and, again, a writer with a whole body of work, much of which has become canonical (as in my own passing reference to The Prime of Miss Jean Brodie, just for example). I think that Spark was very badly treated by the Poetry Society and by other male amateur poetasters she tangled with… and that their impulses, their arrogance, their assumptions that a woman writer is always "a woman of no importance" – that the phrase is a tautology – are still absolutely familiar today. Even though we no longer wear Fifties fashion, little else has changed. Also, I think that not only does talent get resented, but that the worst resenters are the untalented. A good male (or female) writer doesn't need to waste time trying to undermine some passing woman – he has his (she has her) own work to get on with…
Read more about Fiona Sampson.
Read more about Muriel Spark.