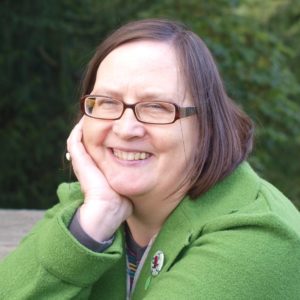 Angela Topping writes:
There is an established history of poets who suffered from mental illness, so some link between poetry and mental health follows. Whether writing about it helps relieve the problem, or whether it contributes to the work itself, is up for debate. This history (in no particular order) includes Sylvia Plath, who took her own life aged only 30, after producing an astonishing body of work, and Anne Sexton, another so-called Confessional poet, took her own life aged 46. John Clare, a major Romantic poet, ended his days in a mental asylum; Various diagnoses have been suggested, including Bi-polar disorder, because he had lucid days where he could write poems like the sonnet 'I Am', which articulates his profound despair, and days when he couldn't remember why he was in the asylum at all and was unsure who he was. Edgar Allan Poe mentions suicidal thoughts in his letters, and was a depressive, possible suffering from Bi-Polar disorder. Like Poe, Dylan Thomas had an alcohol problem relating to depression. Gerard Manley Hopkins, whose vocation of becoming a Jesuit priest caused him anguish because it did not suit his temperament, wrote the 'terrible sonnets' to try to process his profound depression). Emily Dickinson was a recluse and suffered from mood swings. Charlotte Mew, one of the female poets writing about the First World War, killed herself after suffering from depression. Edward Thomas who suffered from depression and would go for long walks to try and shake it off. He was killed in the First World War, having signed up, despite his age meaning he escaped conscription, out of a strong sense of duty. Ezra Pound spent 13 years in an asylum, after being diagnosed with possible schizophrenia and narcissistic personality disorder.
This list is not exhaustive, but it does serve as useful examples of the connection between poets and mental health issues. I don't buy into the notion that poets are extra-special sensitive souls, but I do think writing truthfully about mental health issues is of vital importance. Writing is often useful therapy and the Lapidus association, for example, promotes well-being through writing workshops. Most people have known times where the balance of their minds was affected, for example, as a result of bereavement, stress, trauma and so on.
I myself have had bouts of depression and anxiety, and have been medicated three times at periods of difficulty, all work-related, but have vowed to reject further medication because it stops me writing, essentially numbing my brain. Instead, I find it more useful to write my way through these periods. I have learned to recognise the signs I am going downhill, and know what steps to take to avert it. Though these don't work for everyone, I will include them here as suggestions: periods outside every day, even if just a short walk or sitting on a bench and being quiet; company – seeing friends really helps; reading, especially poetry or a novel I am very familiar with, so there are no nasty surprises; gentle exercise boosts serotonin levels; making art and working in my junk journals, or painting and sketching; music, both playing it and listening to it – when playing the piano, all thoughts except the difficult task of reading the music and putting my fingers in the right places, vanish; singing; spending time with animals or small children. Writing poetry through tough times is of vital importance to me. I wrote my way through several terrible bereavements, having lost both much-loved parents in my early twenties, and several close friends since, poems demanded to be written, and helped me crystallise and distance overwhelming emotions. Strange how formal poetry can bind up a wound and stop the blood flow, and I am thankful for it.
I've recently contributed poems to an anthology of poems about mental health, Please Hear What I'm Not Saying, edited by Isabelle Kenyon (2018), which I have written about on my blog, and as a result I was asked to speak at Hearth, an intimate festival at Gladstone's Library in Hawarden, where I read many of my own poems on this topic, as well as having a Q&A with the audience. As a result of the feedback received, I have been invited back to lead a panel event for Gladfest 2019. On the panel with me is Angi Holden, whose pamphlet Spools of Thread (Mother's Milk Books 2018, includes moving poems about bereavement and disability, and Deborah Alma, otherwise known as The Emergency Poet, because for around five years, she has been touring a range of venues in her vintage ambulance, dispensing poetry on prescription, drawing on her passion for poetry and her past experience in counselling. Deborah Alma is a fine poet in her own right, and is published by The Emma Press and Nine Arches. With her partner, the poet James Sheard, is opening the world's first Poetry Pharmacy, in Bishop's Castle, Shropshire, where she plans to give consultations as she did in her ambulance, but also run it as a shop, a workshop facility and café.
Because of the focus of examinations and anxiety from teachers about exam results, a generation or more has had poetry tainted for them by the wrong sort of teaching, where students are made to feel poetry is hard, has 'hidden meanings' and is based on literary devices, not emotions. Poetry, like music, is for everyone and is a marvellous solace at times of sadness. Both writing it and reading it can be a coping mechanism.
I will leave you with one of my own poems, first published in I Sing of Bricks (Salt 2011), one of a series of elegies I wrote after the death of my close friend, the poet Matt Simpson:
Severance
I don't understand what death is
that can split us apart like a knife
parting the green flesh of a plum.
We never allowed anything
to come between us before.
There was no reason for us
ever to quarrel. So why allow
this cruel death to sunder us?
I have to find a way back
to connect with you again,
you who have passed through
the skin of the night into my pores,
you who permeate the page
I write on, always looking
over my shoulder for the truth
you hope to read there.