"Si el arte no llega al corazón del hombre no es arte": Peter Robertson
Sobre Peter Robertson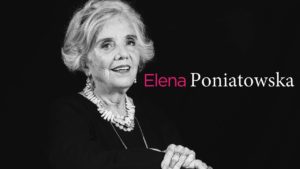 La escritora Elena Poniatowska publicó en octubre un ensayo sobre Del Paso que exaltaba sus cualidades como escritor e intelectual.
"Ningún escritor en México en nuestros días y en todos los tiempos de todos los siglos pasados y futuros tiene su erudición", resaltó Poniatowska en su publicación del diario La Jornada.
"Del Paso busca agotar las posibilidades del lenguaje. El mundo es infinito y cada cosa tiene irremediablemente un solo nombre, pero Fernando quiere que tengan más y les amarra una suntuosa cauda de palabras que parece no tener fin", añadió.
Sobre Fernando del Paso
Sobre Elena Poniatowska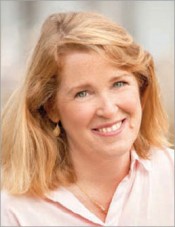 Industry veterans tell us about the surprising twists that led them to publishing, from a failed CIA test to chance advice at a midnight bowling party.
Colin Amery, eminent architectural historian, has died aged 74.
From World Monuments Fund:
The staff and trustees of World Monuments Fund Britain were deeply saddened to hear the news of Colin Amery's death after a long illness. Colin was WMFBs founding Director, helping to set up the charity in 1995, where he stayed until 2007.
An outstanding architectural historian, Colin was a champion of the highest standards of conservation, which he applied to all the major restoration projects with which WMFB was involved.  Strawberry Hill in Twickenham, St George's Church in Bloomsbury and Stowe House in Buckinghamshire, were just a few of the outstanding buildings that benefitted from his expertise and passion
A prolific author, for 20 years Colin wrote a weekly column on architecture for the Financial Times.  He was appointed in 1998 by the Prime Minister to be a board member of the Architectural Heritage Fund. In the same year he was made an Hon. Fellow of the RIBA. Adviser to the National Gallery on the Sainsbury Wing. He assisted HRH the Prince of Wales with the establishment of his Institute of Architecture until 2002 and served on the Duchy of Cornwall Property Committee from 1990 to 1998. Colin was the chairman of the Fabric Advisory Committee of St.Edmundsbury cathedral since 2001 and in 2012 was appointed chairman of the Fabric Advisory Committee of St.George's Chapel, Windsor.
He will be greatly missed.
MOBILE, Ala. (WPMI) — According to National Organization 'Darkness to Light,' one in ten children will be sexually abused before the age of 18.
Here in Mobile, sexual abuse survivors are trying to prevent that from happening with children's books teaching the signs.
It's taught through 'Damsel and Defense' series of ten books called 'Safe Hearts'. They walk parents through real life situations helping parents talk to kids about this tough topic.
"The fact is that 90% know their abusers 60% is someone the family trusts and 30% is the father or really close family," said Darkness to Light instructor Rachael Cain.
That's why Damsel in Defense instructor Lindsay Moore decided to become an independent distributor of these Children's books teaching the signs of sexual abuse.
"The real worry is when an assault is not exposed… that missing piece leads to a lifetime of shame," said Moore.
Moore said all ten books are age appropriate.
"There is nothing inappropriate to where the parent would feel uncomfortable," Moore added.
"Each book has what's called heart defenders those are the characters and they have a headquarters. When they get a heart signal which comes from a child that's in a certain situation the heart defenders freeze time and then they go and talk to the child and explains what's going on," said Moore.
The characters explain why it's important to get away in situations when a child feels uncomfortable.
"They explain his or her options to feel comfortable going and telling a parent and if they aren't believed by telling parent don't stop… tell a teacher or whoever you can until someone else takes care of the situation," said Moore.
Moore said these situations hit close to home.
"I am also a survivor of child sexual abuse," said Moore.
She feels these books can save a child.
"There are so many people that aren't talking about them that there needs to be people that are talking about them, because they are a great resource," she said.
They also come with a parent guide.
"If you are reading the book and the child admits to you that something has happened you don't want to freak out on the child and make them feel like its something bad," she said.
Moore's ultimate goal is to help end child sexual abuse.
"The statistics are way too high and getting the classes and the resources out there will hopefully or ultimately help bring those numbers down," Moore said.
5% of proceeds from these books go to counseling for children who have been sexually abused.