Video: Vincent Bugliosi interview/Sharon Tate murders.

Video/ Execution of Karla Faye Tucker.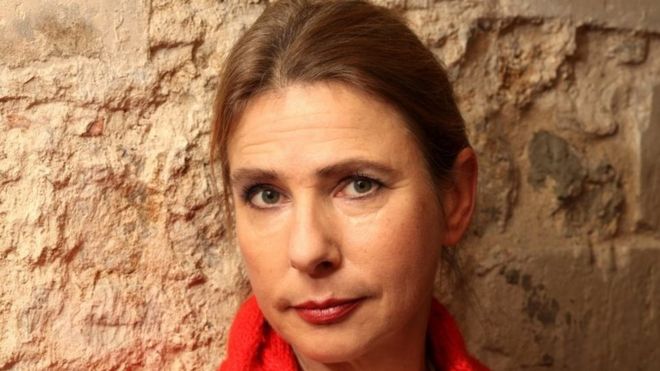 Writer Lionel Shriver has accused publisher Penguin Random House of putting diversity ahead of quality.
It says new authors should reflect the UK population by 2025, "taking into account ethnicity, gender, sexuality, social mobility and disability".
The company said: "Books shape our culture, and this should not be driven only by people who come from a narrow section of society."
It has also said job applicants would no longer need to have a degree.
The We Need to Talk About Kevin author said the publishers were "drunk on virtue".

Eric Homberger writes:
Roth's personal life afforded him little serenity, but his achievement in the 1980s and after represents one of the most remarkable creative moments in American literature. He staked a claim as a postmodernist in The Counterlife (1986) and Operation Shylock. But it was the exuberant, transgressive Mickey Sabbath, a maestro at loss and humiliation, and a sumo wrestler with death in Sabbath's Theater (1995), who showed Roth to be a writer of a poignant humanity.
One of his strongest motives for continuing to write fictions, he noted in Reading Myself and Others (1975), a collection of autobiographical essays, "is an increased distrust of 'positions', my own included". He explored the unhealed scars of the Newark race riot of the 1960s in American Pastoral. In the character Swede Levov he created an American innocent, destroyed by the political wildness of that decade. But it was Levov's daughter Merry, holed up in a Newark slum after committing a terrorist bombing, who gave American Pastoral its prophetic weight.
In I Married a Communist Roth explored themes of betrayal in the heyday of Popular Front leftism and McCarthyism. The Human Stain, awarded the Prix Médicis Étranger in 2002, was set in the year the House Republicans impeached Bill Clinton. In it, Roth explored transgression, and its endless consequences. An uttered impropriety (the word "spooks") destroys Coleman Silk, a black classicist "passing" as a Jew, who is hounded out of his job, his reputation shredded.
One of the great American authors, Philip Roth, has died aged 85.
The Pulitzer, National Book Award and Man Booker International Prize-winning novelist's work drew its inspiration from Jewish family life, sex and American ideals.
His works included American Pastoral, I Married a Communist and Portnoy's Complaint.
The New York Times reported that a close friend of Roth's said he had died of congestive heart failure.
Roth first found success with his short story collection, Goodbye Columbus, published in 1959.
A decade later his sexually explicit novel Portnoy's Complaint catapulted him to notoriety, making him a celebrity in the US.
In later life, he wrote a number of highly regarded historical novels, including his 1997 work American Pastoral, for which he won his Pulitzer.
He wrote prolifically over the course of his career, publishing more than 30 books before ending his fiction career in 2009.
When Roth won the 2011 Man Booker International, chairman of the judges Rick Gekoski said: "His career is remarkable in that he starts at such a high level, and keeps getting better.
"In his 50s and 60s, when most novelists are in decline, he wrote a string of novels of the highest, enduring quality."
He also recognised that Roth's win divided the Man Booker International panel, and had caused one judge to quit in protest.
"I can recall few of his novels that don't provoke an occasional but overwhelming desire to shout 'Will you shut up!' at a character or his author," he said.