Video/ "Sharleen: Ah'm Shy", a poem by Janet Paisley.
Commissioned by Scots Hoose
Today, July 20, 2019, is the birthday of poet Tamar Yoseloff, a contributor to Issue 11 of Interlitq, and to Interlitq's English Writers 1.
About Tamar Yoseloff.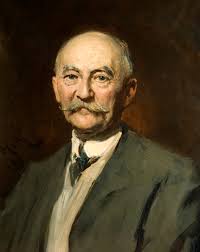 Video/ Thomas Hardy's Poetry of Grief.
Jonathan Bate and Paula Byrne discuss Thomas Hardy's "The Voice" and the series of elegies he wrote in 1912-13 in memory of his first wife.
A teenager was inspired to write a book explaining mental health issues to children after her own battles with Anorexia Nervosa and anxiety.
Emily Palmer said her experience began gradually from the age of 11 or 12 from a determination for good grades at school and eventually manifested itself into an eating disorder.
But, while children with physical injuries may be able to pick up a children's book to help them understand an injury or what might happen at hospital, she noticed the same books were seemingly unavailable for children with mental health issues.
It inspired her to write Scrambled Heads, a book aimed at primary school children which explains what mental health is, what it might feel like and how to get help.
Emily has been amazed by the feedback; the book has won praise from parents and school teachers, reached number one in the young adult general health section on a couple of occasions and sold over 500 copies by September 2016.
'Having battled with anxiety and Anorexia Nervosa, I wanted to create a tool that could help children have a better understanding of mental health so that they would be less afraid to get help sooner.
Children's books were available for children to learn about what might happen if they needed to visit the hospital for a physical health problem, but there was no parallel for mental health.
'Looking back I realised that I did not learn about mental health until after I started struggling.
'When you go through something that you have not even heard, it makes it a lot more difficult to understand what is going wrong, let alone know how to start tackling it.'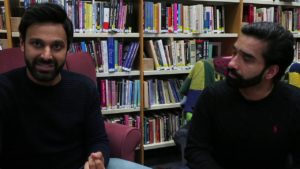 The Celebrate Muslim Women's Writing Event in Glasgow | Interview with Taqi Nazeer and Atta Yaqub.
Celebrate Muslim Women's Writing took place on September 29th 2018 at Glasgow Women's Library. A lively afternoon of spoken word and performance by emerging Muslim women writers exploring the theme of relationships. Also in conversation with acclaimed Muslim women writers including Safina Mazhar, Sara Shaarawi and Sufiya Ahmed. In partnership with Sheffield University Storying Relationships Project. Supported by Stellar Quines Theatre Company. Supported by the Alwaleed Centre.