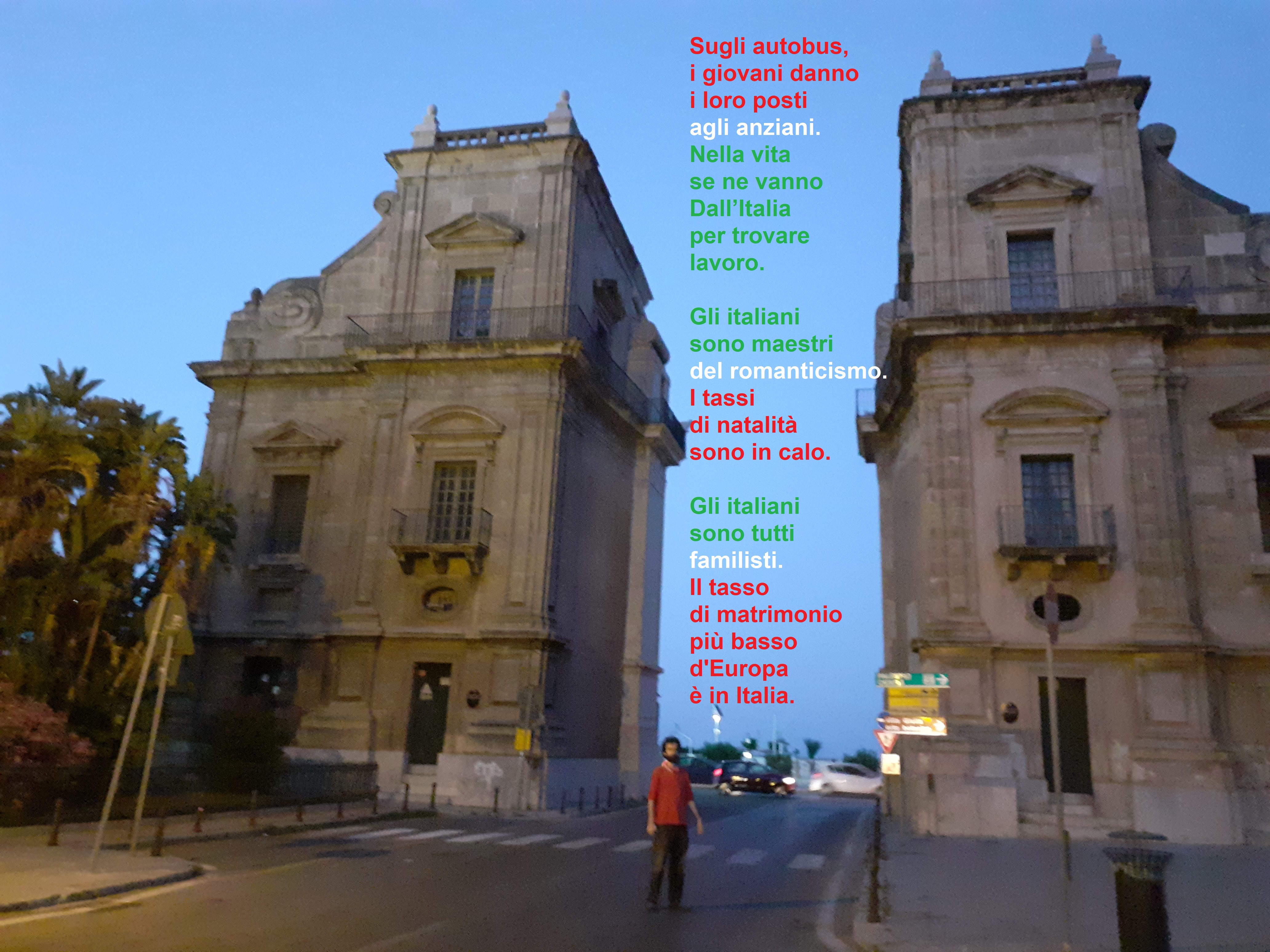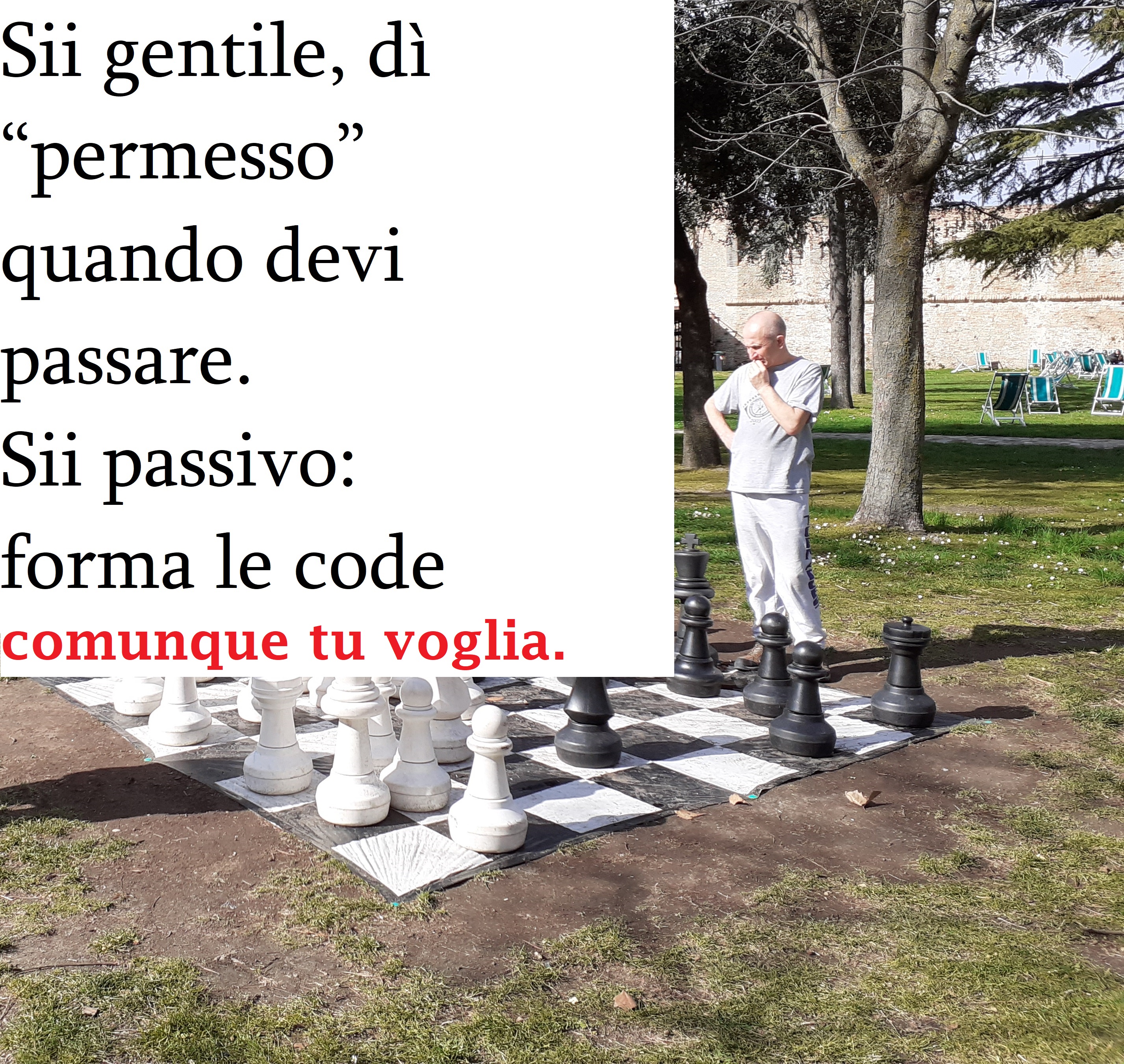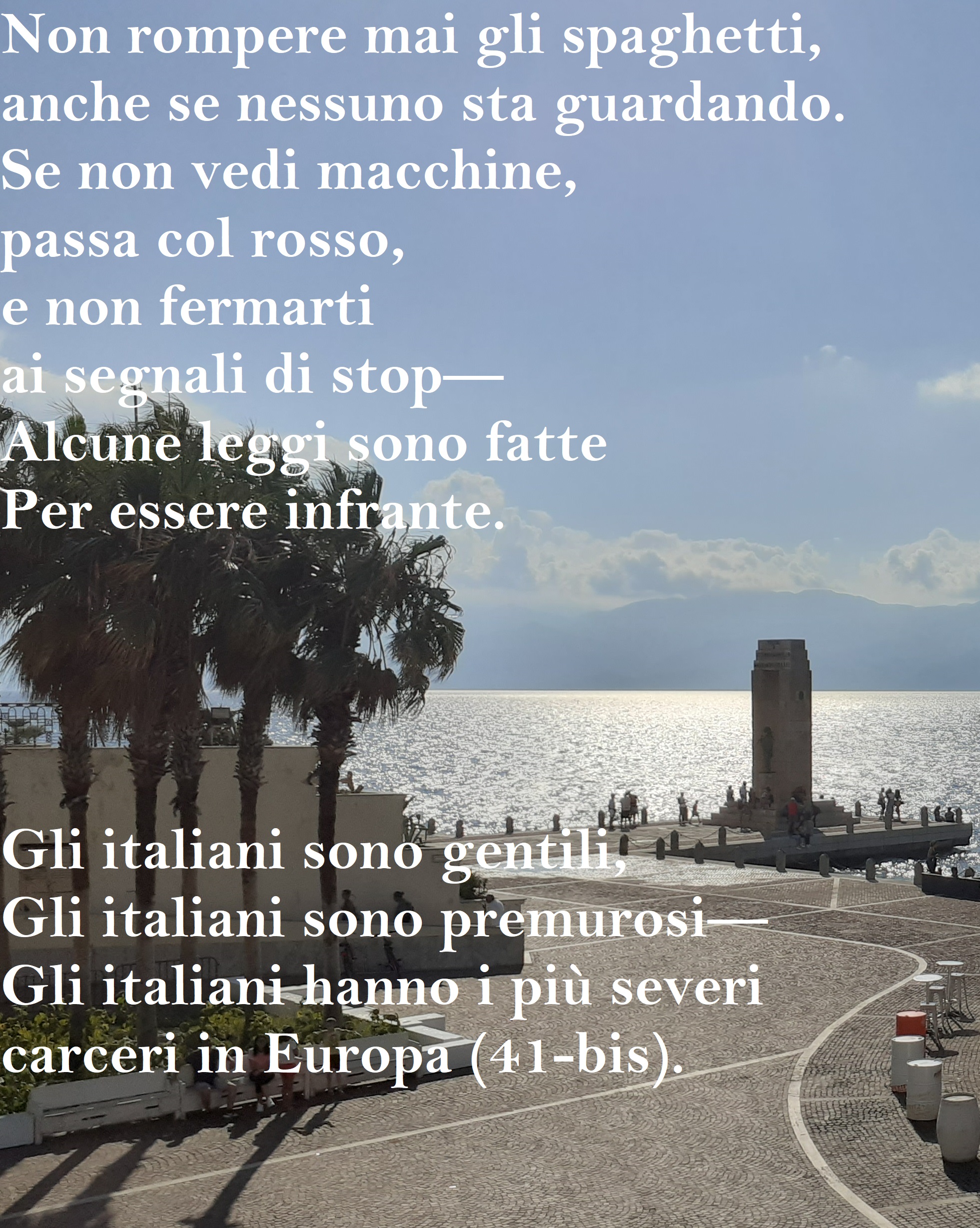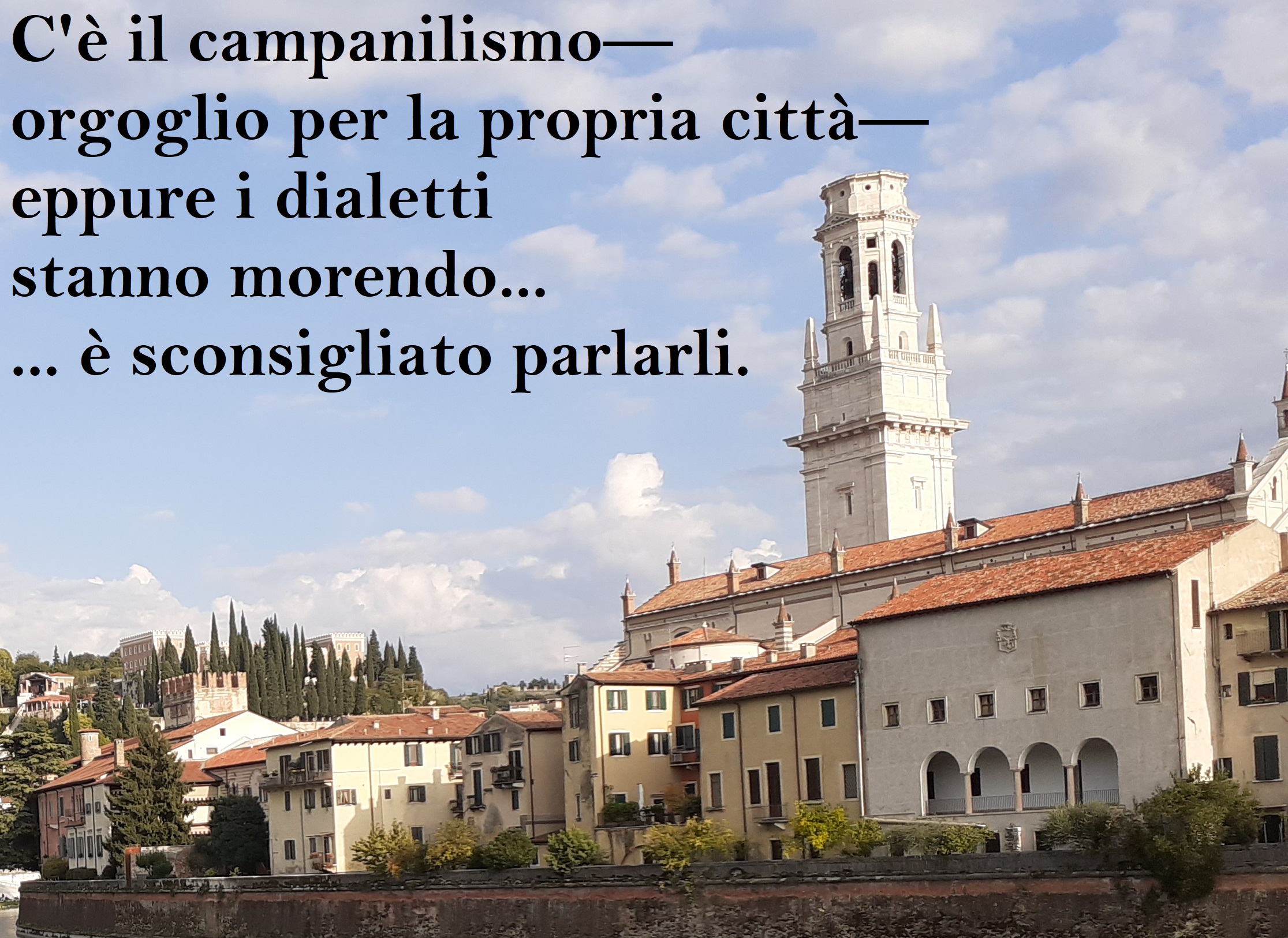 Thank you so much to Emilia (@the.misfit.polyglot) for translating!
Original English Text
Italianarsi
Walk slow.
Talk fast.
Drive fast.
Live slow.
With great people.
With bad bureaucracy.
Be true—
honesty is key.
Make good impressions—
bella figura must agree.
You're late?
We're flexible.
Cappuccinos after lunch?
You must not be Italian!
You make mistakes?
We forgive them.
Chicken on pasta?
Beyond redemption.
Be relaxed. Be informal …
… titles, status, and age
are vital.
On buses,
the young give
their seats to the old.
In life, they leave
Italy to find jobs.
Italians are masters of romance.
Birth rates are declining.
Italians are all about family.
Europe's lowest marriage rate is in Italy.
Be kind—say permesso
when you must pass.
Be passive—form queues
however you want.
Improvise and innovate.
But don't change tradition.
Don't leave the house
with wet hair—
colpo d'aria,
but smoking …
… even near your kids,
is okay.
We're open
and curious about you.
Best not bring foreign food
to our dinners.
Drink in moderation.
Don't share your pizza.
Never break spaghetti,
even if no one's looking.
If you see no cars,
cross on red,
and don't stop
at stop signs—
some laws are meant
to be broken.
Italians are gentle,
Italians are kind—
Italians have the harshest
prisons in Europe (41-bis).
Drivers
have no time
letting people cross.
People
have much time
staring at strangers.
Homes are very clean,
locals well-dressed—
you'll often see both
on neglected streets.
There's campanilismo—
pride for one's town—
yet dialects are dying …
… it's discouraged to speak them.
If you come to Italy,
you'll love it right away,
but, in the end,
love is always hard.
About David Garyan
David Garyan has published three chapbooks with Main Street Rag, along with (DISS)INFORMATION, a full collection with the same publisher. He holds an MA and MFA from Cal State Long Beach, where he associated himself with the Stand Up Poets. He received a master's degree in International Cooperation on Human Rights and Intercultural Heritage from the University of Bologna. He lives in Trento.