05-06.2021: Isobel Murray Imrie died today in history, 05.06.2016.
25.03.2021: Isobel Murray Imrie was born today in history, 25.03.1933.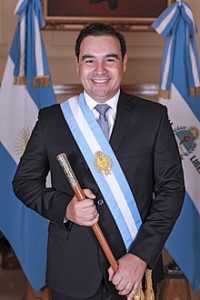 Today, October 15, 2018, is the birthday of Gustavo Valdés, Governor of Corrientes Province, Argentina.
About Gustavo Valdés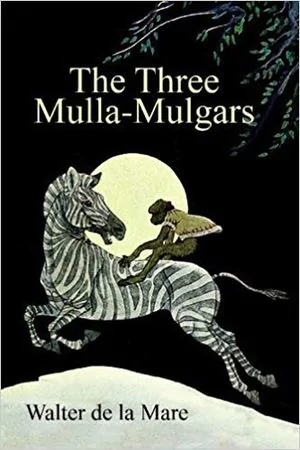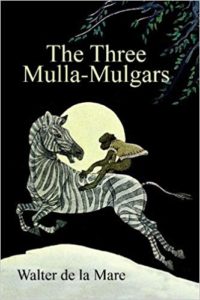 Walter de la Mare bears one of the loveliest names in English literature, but we don't hear much about his books these days. That's one reason the University of Cambridge is hosting an international conference Thursday and Friday called "Reading Walter de la Mare, 1873-1956." It is boldly and accurately subtitled "A voice which has no fellow."
Once upon a happier time, de la Mare's most ambitious work of fiction, "Memoirs of a Midget" (1921), earned acclaim as one of the finest novels of the 20th century — which, incidentally, it is (see my 2004 Washington Post essay on the book) — while admirers of his exceptional animal fantasy "The Three Mulla-Mulgars" (1910) tended to agree with Richard Adams, who, when asked about its possible influence on "Watership Down," declared: "To try to copy 'The Three Mulla-Mulgars' would be like trying to copy 'King Lear.' "
Nothing if not versatile, de la Mare was also an equally gifted poet and anthologist. "Behold, This Dreamer!," for instance, assembles passages about "Reverie, Night, Sleep, Dream, Love-Dreams, Nightmare, Death, the Unconscious, the Imagination, Divination, the Artist, and Kindred Subjects." In fact, de la Mare's work repeatedly conjures an otherworldly mysteriousness. Consider his most famous poem, "The Listeners":
" 'Is there anybody there?' said the Traveller,/Knocking on the moonlit door."
No one answers, though phantom listeners "stood thronging the faint moonbeams on the dark stair,/ That goes down to the empty hall." After pounding harder without response, the Traveller eventually gives up, saying, "Tell them I came, and no one answered,/ That I kept my word." He then rides away, and silence quickly returns. The listeners would seem to be ghosts — unless the Traveller is himself a fearsome revenant, come back from the dead to fulfill some ancient promise.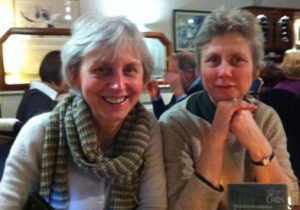 Atención a lo que reclaman estas dos ancianas británicas. Son hermanas, y han criado juntas a la hija de una de ellas. Ahora quieren que se les reconozcan los derechos como si hubieran sido un matrimonio. Catherine y Virginia llevan viviendo juntas más de 3 décadas. Juntas han criado a la hija de una de ellas, la hija biológica de Catherine. Y ellas defienden que el suyo también es un modelo de familia, pero que no está reconocido dentro de las uniones civiles. Quieren tener los mismos derechos que una pareja de hecho, o un matrimonio, para que, por ejemplo, si una muere la otra no tenga que pagar los elevados impuestos de sucesión, o tenga derecho a reclamar una pensión.
"¿Qué pasa,  que nuestro compromiso tiene menos valor que otras relaciones?", se preguntan ellas. Porque si una fallece, la otra no podrá quedarse en la vivienda, tendrá que venderla para pagar los impuestos, algo que no sucede en otros modelos de familia, si fueran, por ejemplo, pareja de hecho o matrimonio.