Video/ "Sharleen: Ah'm Shy", a poem by Janet Paisley.
Commissioned by Scots Hoose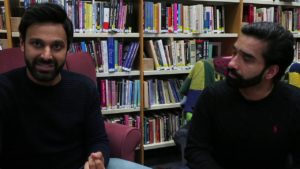 The Celebrate Muslim Women's Writing Event in Glasgow | Interview with Taqi Nazeer and Atta Yaqub.
Celebrate Muslim Women's Writing took place on September 29th 2018 at Glasgow Women's Library. A lively afternoon of spoken word and performance by emerging Muslim women writers exploring the theme of relationships. Also in conversation with acclaimed Muslim women writers including Safina Mazhar, Sara Shaarawi and Sufiya Ahmed. In partnership with Sheffield University Storying Relationships Project. Supported by Stellar Quines Theatre Company. Supported by the Alwaleed Centre.
Today, 18 July, 2019, is the birthday of Carla Sassi, an academic working in the field of Scottish Literature, and a Consulting Editor for Interlitq.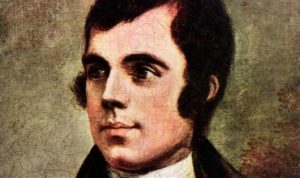 As long as the history of English literature is taught in universities, the charm of the immortal poem "A Red, Red Rose" by Robert Burns will endure in China. I first came across the poem by the national bard of Scotland about 30 years ago as an undergraduate studying English literature, and my love for it has never decreased since.
I have been teaching Burns's poems to students of my university, Hebei Normal University in northern China, since 1992. I cannot remember the names of all the graduates who took my course of English and American poetry, but I always recognise them immediately when they say: "I learned 'A Red, Red Rose' from you."
Now I have come to Scotland as a visiting scholar devoted to translating about a hundred of Burns's poems into modern Chinese with a view to making Burns as famous as Shakespeare in my homeland. Burns is known in China, both for "A Red, Red Rose" and "Scots Wha Hae," which is appreciated for its patriotism. But very few of his other works will have been read by other people in China.
Video/ Divided City – Glasgow.
In May 2011, Glasgow City Council Education Services and the Citizens Theatre collaborated on an exciting new musical theatre project as part of Creative Scotland's Youth Music Initiative programme.