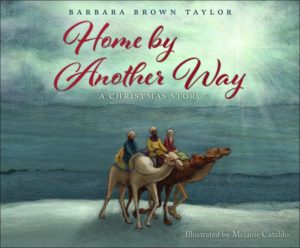 Barbara Brown Taylor has been called one of the effective preachers in the English language.
She's one of Christianity's most influential writers.
Now, the Georgia-based theologian and best-selling author of "Leaving Church" and "Learning to Walk in the Dark" has turned her attention to reaching young minds.
"Christmas is a tough season," said Taylor, who recently released her first children's book, "Home by Another Way: A Christmas Story" on Flyaway Books.
"There is so much oversell and such high expectations," she said. "Everyone gets into buying and selling happiness a lot. This is a quieter story."
The 40-page book follows the three wise men on their journey to Bethlehem. It focuses on the travelers but also the star that guides them.
The book grew out of a suggestion by her editor, who said so many of her sermons sounded like short stories, why not turn one into a children's book?