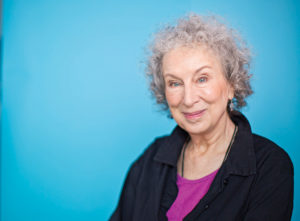 Award-winning author Margaret Atwood reads "Night Poem" during a conversation with Minnesota Public Radio's Kerri Miller October 1, 2013 at the Fitzgerald Theater in St. Paul, Minn.
Professor Belinda Jack examines the power and impact of T.S. Eliot's works 'The Four Quartets':http://www.gresham.ac.uk/lectures-and…
These poems retain a stubborn opacity and no interpretation is ever wholly satisfactory. The difficulty of Eliot's poetry is partly a function of the poems' dense allusions to so much other poetry. But by exploring the idea of exile in relation to locality and the idea of space more abstractly, the shape of Four Quartets as descriptive of a spiritual journey comes into better focus. Autobiographically it is clear that Burnt Norton, the house and its extensive gardens, East Coker, and above all the religious community at Little Gidding, matter greatly to our understanding of both Eliot's life and also his poetry. But the antithesis of place, that is the idea of exile from place, is equally important.
The transcript and downloadable versions of the lecture are available from the Gresham College website:http://www.gresham.ac.uk/lectures-and…
Gresham College has been giving free public lectures since 1597. This tradition continues today with all of our five or so public lectures a week being made available for free download from our website. There are currently over 1,800 lectures free to access or download from the website.
Website: http://www.gresham.ac.uk
Twitter: http://twitter.com/GreshamCollege
Facebook: https://www.facebook.com/greshamcollege
Instagram: http://www.instagram.com/greshamcollege
The launch event for Richard Berengarten's new book, Changing, will take place at the University Library, Cambridge, on Thursday May 11th, from 5.00 to around 7.00 p.m. Changing is in part a homage to the Chinese classic 易經, known in English as the I Ching, Yijing or Book of Changes. The book was first launched in the Department of Chinese at the University of Chicago. It contains a preface by Professor Edward L. Shaughnessy, the leading specialist on the Book of Changes in the English-speaking world. This is an unusual event, which combines aspects of the contemporary Anglophone poetic tradition with this ancient Chinese masterpiece.
The event will involve collaboration with the French artist Geneviève Guetemme. Two other books launched at the same event will be RB: A Portrait in Interviews (ed. Paschalis Nikolaou and John Z. Dillon), and the revised Critical Companion to RB. Here is a more detailed web-announcement: https://specialcollections.blog.lib.cam.ac.uk/?p=14288. For the publisher's details, see:http://www.shearsman.com/ws-shop/category/826-berengarten-richard/product/6328-richard-berengarten—-changing
Richard Berengarten can be contacted directly at rb402@cam.ac.uk or 07732-414-078. For a recent review of Changing by Paul Scott Derrick in theFortnightly Review, see http://fortnightlyreview.co.uk/2017/02/ringing-the-changes/