Andrea Prodan, hermano de Luca: Entrevista con Interlitq (Featured Interviews)
Angelika Persterer-Ornig, Leiterin der Landesgeschäftsstelle (Head of State Office) of PRIMA LA MUSICA WIEN, will be interviewed in English by Neil Langdon Inglis. in Interlitq's Featured Interviews series.
About PRIMA LA MUSICA 
About Neil Langdon Inglis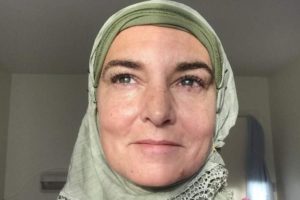 The artist formerly known as Sinead O'Connor has said she "never wants to spend time with white people again".
Last month, the Irish popstar announced that she had changed her name to Shuhada' Davitt and converted to Islam.
In a string of messages posted to Twitter, the 51-year-old – who shot to fame in 1990 for her version of "Nothing Compares 2 U" – called all those who are not Muslims "disgusting" and criticised Christian and Jewish theologians.
Interlitq publishes (in Italian) "La Lira Argentina di Giovanni Panella" by Giovanni Panella.
About Giovanni Panella, Interlitq's Classical Music Editor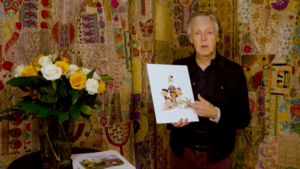 It's almost weird that Paul McCartney doesn't already have a children's book out.
Sir Paul has conquered almost every challenge in his amazing seventy-six years, but he has waited until now for his first foray into children's literature. The singer just topped the Billboard chart with his new album Egypt Station, but soon might top your bookshelf too with his book Hey Grandude!
The just announced picture book is scheduled to arrive in September of 2019, and is inspired by his experiences as a grandfather. "It's called Hey Grandude!" McCartney explains in a new video. "Why? Well I've got eight grandchildren and they're all beautiful, and one day one of them said to me "Hey Grandude!" I said "What?" and I thought, I kind of like that, so from then on I was kind of known as Grandude."
Of all the McCartney nicknames, Grandude has quickly shot to the top of the list. The book features a magical grandfather and his four grandchildren who go with him on adventures. "I wanted to write it for grandparents everywhere, and the kids" he says. "It gives you something to read to the grandkids at bed time."
You can check out Hey Grandude! in September 2019, but you can pre-order it now here.
In other Sir Grandude news, he sits down with 60 Minutes this weekend for a talk about his relationship with John Lennon and his new album. You can watch a preview below.