Video: Vincent Bugliosi interview/Sharon Tate murders.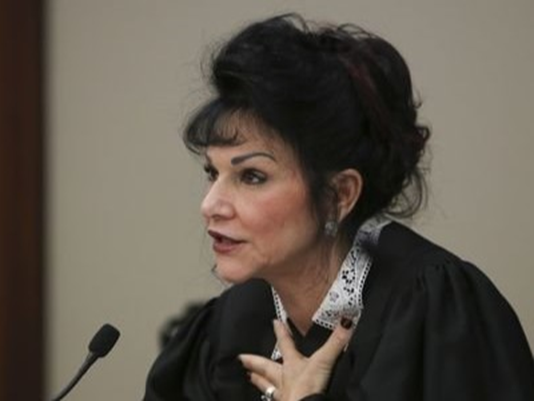 Kevin Daley writes:
Larry Nassar is a wicked man. Judge Rosemarie Aquilina did not acquit herself well in jailing him.
Dr. Nassar, the notorious USA gymnastics physician who sexually assaulted some 150 women, was sentenced to a 175-year prison term Wednesday in Ingham County Circuit Court in Michigan. In a narrow sense, justice was done. Nassar wrought incredible evil and has now received what was owed to him.
But in a more important sense, Wednesday's proceeding was a scandal to justice, willfully inflicted by an intemperate judge who weaponized a sentencing hearing to dehumanize a convict in the service of ulterior causes.
The sentencing phase of the Nassar prosecution began on a promising note. Dozens of his victims addressed impact statements to the court and to Nassar, for them a cathartic measure, for him a reckoning.
 This lengthy procession of victim impact statements could be a useful component of restorative justice, in which the victims regain agency and power through confrontation with their abuser. In the aggregate, that process displaces stigmatizing norms attending crime and affects changes in societal power dynamics, particularly at a moment when the country is reckoning with sex crimes.Such an argument is attractive and compelling. Absent Aquilina's subsequent conduct, it might prevail. But prevail it cannot, given the judge's disgraceful rhetoric. Her sentencing monologue, replete with spite, permanently sullied the testimony of Nassar's victims. Where they offered power, she offered performance art, 
tossing aside
 a letter he addressed to the court with casual disregard. It was a most useful prop.
Unseemly dramatics followed. The judge told Nassar he could not be rehabilitated, took enormous satisfaction in, as she put it, signing his death warrant, and openly mused about subjecting him to gang rape.

Alejandro Alfie escribe:
La pericia toxicológica que está realizando la Gendarmeríaencontró ketamina y clonazepam en el cadáver del ex fiscal Alberto Nisman, según adelantaron fuentes de la investigación a la cadena de noticias TN -del Grupo Clarín-.
Los peritos consideran que hay dos hipótesis en torno al hallazgo del clonazepam y la ketamina: una posibilidad es que Nisman se haya drogado, para tener un efecto alucinógeno; mientras que si otras personas le hubieran suministrado esas drogas, para anestesiarlo, "estaríamos en presencia de algo mucho más grave, ya que eso justificaría que no haya opuesto resistencia si es que lo mataron", dijo una fuente judicial.
La causa Nisman ingresó hace un año en la órbita del juez federal Julián Ercolini y el fiscal federal Eduardo Taiano. Pero las pericias fueron encargadas a la Gendarmería por la anterior jueza, Fabiana Palmaghini.
De hecho, el estudio toxicológico hecho anteriormente, cuando la causa estaba en manos de la jueza Palmaghini y la fiscal Viviana Fein, ya había detectado el clonazepam, que es un medicamento de uso muy frecuente, que se utiliza como ansiolítico para inducir el sueño.
Pero ahora es la primera vez que surge de un informe pericial que el cuerpo de Nisman tenía ketamina. Esa droga se puede usar con fines recreativos en niveles sociales medio-altos, aspirándola como cocaína, por ejemplo en fiestas de música electrónica; aunque también tiene fines anestésicos, de uso médico y veterinario, para dormir a perros, caballos y seres humanos para forzar el sueño.
Como si se tratara de uno de esos laberínticos juegos de espejos que tanto le gustaba recorrer a Jorge Luis Borges, como lector o como autor, pero también con algo de kafkiano, la Sala V de la Cámara de Apelaciones en lo Criminal y Correccional Nacional revocó el procesamiento del escritor Pablo Katchadjian, dictando la falta de mérito en el juicio por plagio que le iniciara María Kodama en su carácter de heredera y custodio de la obra del gran escritor argentino. Una causa de la que Katchadjian había sido sobreseído y vuelto a procesar, acusado de plagiar el que tal vez sea el cuento más famoso de Borges, "El Aleph", en su libro El Aleph engordado, un experimento literario en el que intervino el texto original intercalando con él un texto nuevo y propio. Un procedimiento que el autor anuncia a través de una posdata en la que da cuenta del juego intertextual que desarrolla en su libro, cuya edición data del mes de noviembre de 2008, consignó Tiempo Argentino.
CHESHIRE, Conn. — Celine Bonilla was only 11 when she looked out her first-floor window and saw police officers pinning a man down on her front lawn. It was 2007, and that man and an accomplice had just killed two of her friends and their mother, dousing them with gasoline and burning them alive in their home in what became known as one of the grisliest crimes in Connecticut history.
Yet Ms. Bonilla, now an 18-year-old nursing student, said she opposed the death penalty — even for the two men who murdered her neighbors that morning. "They deserve to be in jail," she said, explaining that she believed executions were cruel and unusual.
The Connecticut Supreme Court expressed a similar opinion on Thursday when it struck down the state's death penalty law in its entirety, sparing the lives of 11 prisoners, including the two men, Steven J. Hayes and Joshua Komisarjevsky, who were convicted in the killings here.
While a state law enacted in 2012 had prohibited the imposition of any new death penalty sentences in Connecticut, the court went further with its 4-to-3 decision this week, saying that even those already on death row before the law's passage could not be executed because the punishment "no longer comports with contemporary standards of decency."