"Every artist is an unhappy lover. And unhappy lovers want to tell their story.": Iris Murdoch
Read about Iris Murdoch
Read about Tom Phillips
Tom Phillips was the Guest Artist for Issue 5 of Interlitq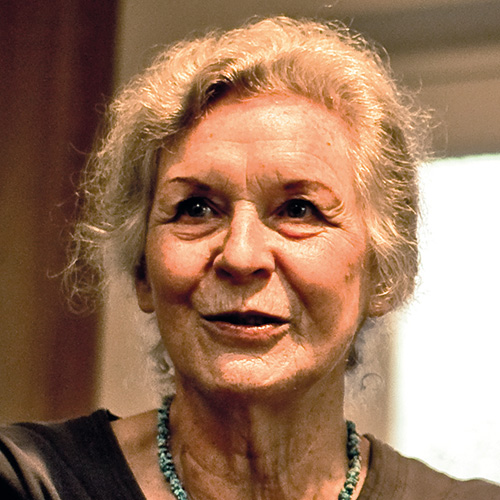 Claire Armitstead writes of Gillian Beer, a Consulting Editor for Interlitq:
By happy coincidence, Beer shares a birthday with Carroll. Her first encounter with him was through a copy of Alice in Wonderland that she was given as a sixth birthday present, which she didn't much like. A year later, she read Through the Looking Glass and loved it: "I can't quite explain the difference."
She was living in Somerset at the time, the daughter of a divorced mother who had been posted away from the family home in the East End of London to work as a village schoolteacher. She recalls "a harmonious childhood", happily billeted in the home of a bricklayer's family, with Gillian attending the local primary school, until she excelled in her 11-plus and the local authority began to question their living conditions. She was sent off to board at Sunny Hill school in the Somerset town of Bruton. "It was a perfectly good convent boarding school, but I was used to being alongside my mother and having lots of conversation with her, so I didn't enjoy it very much," she says.
At 14, she fell down a flight of stairsin the steep grounds surrounding the school and was sent home for six months to recover from a serious back injury. By that time, her mother was being kept busy as headteacher of the local school. "I just started to read: Ibsen and Oscar Wilde. I got one thing, then my ma would go to the library and get everything else they had written. I remember being very struck by Ghosts, which I didn't really understand because I didn't know about venereal disease, but I knew about people going mad in a cloistered life."
Read more about Gillian Beer, a Consulting Editor for Interlitq
Read "Imagining Posterity, then and now", an essay by Gillian Beer published in Issue 5 of Interlitq