Video/ The Poetry of Edwin Morgan.
James McGonigal's lecture on the poetry of Edwin Morgan, for National 5, given at the ASLS Schools Conference, October 2015. Read the text of the lecture online at http://asls.arts.gla.ac.uk/McGonigal2…
Video/ Auld Enemies poetry: Glasgow – Katy Hastie & Graeme Smith.
The Enemies project: Auld Enemies is a transnational poetry collaboration where six poets will work in rolling pairs to produce original works for readings across the breadth of Scotland. Each event will also feature numerous pairs of writers from the region, who will be presenting brand new poetry collaborations as well. Auld Enemies is a groundbreaking exploration of contemporary Scottish poetics through the potential of collaboration. Glasgow, on July 10th, featured 17 writers, and was hosted by the Fail Better reading series at Mcchuills, thanks to Henry Bell. http://weareenemies.com/auldenemies.html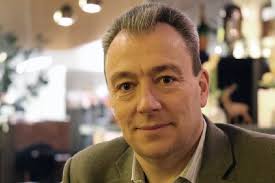 Video/ Hame Tongue by Jim Carruth, read by Rab Wilson.
Rab Wilson reads the poem Hame Tongue by Jim Carruth at the launch of 'The Smeddum Test' at the National Library of Scotland in June 2013. 'The Smeddum Test' is an anthology of some of the finest contemporary poetry written in Scots in the past 10 years. The 101 poems have been chosen from entries to the James McCash Scots Poetry Competition, an annual event in Scotland's literary calendar.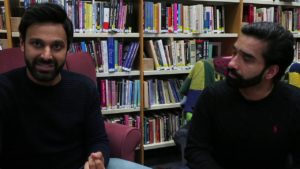 The Celebrate Muslim Women's Writing Event in Glasgow | Interview with Taqi Nazeer and Atta Yaqub.
Celebrate Muslim Women's Writing took place on September 29th 2018 at Glasgow Women's Library. A lively afternoon of spoken word and performance by emerging Muslim women writers exploring the theme of relationships. Also in conversation with acclaimed Muslim women writers including Safina Mazhar, Sara Shaarawi and Sufiya Ahmed. In partnership with Sheffield University Storying Relationships Project. Supported by Stellar Quines Theatre Company. Supported by the Alwaleed Centre.