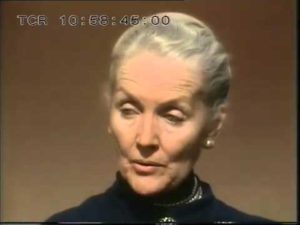 Video/ Diana Mosley talks about Adolf Hitler.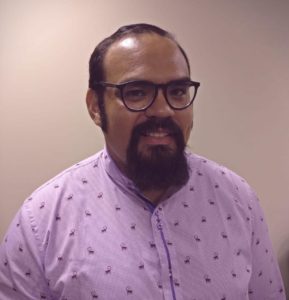 Interlitq is to publish (in its "Poetic Voices" series) Ricardo Ruiz-León's translation of Paul Celan's "Todesfuge", from the German into the Spanish.
Ricardo Ruiz-León nació en 1984 en la Ciudad de México. Estudió Letras Alemanas en la Universidad Nacional Autónoma de México (UNAM) donde se graduó con mención honorífica por su traducción comentada de Die Abenteuer des Don Sylvio von Rosalva de Christoph Martin Wieland. Actualmente estudia la Maestría en Traducción en El Colegio de México. Es miembro de la Asociación Mexicana de Traductores Literarios (AMETLI). Ha traducido Licht, Schatten und Bewegung, de Volker Schlöndorff y Das falsche Gewicht, de Joseph Roth, entre otros. También ha tenido la oportunidad de participar en varios cursos y residencias para traductores como Vice-Versa en Looren en 2013 y el Banff International Literary Translation Center (BILTC) en 2019.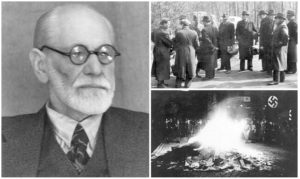 Sabe de lo que habla: Élisabeth Roudinesco es historiadora del psicoanálisis y psicoanalista. El año pasado estuvo en la Argentina y, ahora, acaba de salir en el país su Diccionario amoroso del psicoanálisis. Lento, caro, el psicoanálisis está siendo cuestionado en esta época. ¿Pasado de moda? Veremos.
-Terrible, pero…
-¡Hablamos de cosas serias, monsieur! ¡No frivolicemos! El psicoanálisis ha sido ferozmente perseguido por todas las dictaduras…
-Terrible, pero le pido que…
-¡Los nazis pasaron, pero el odio a Freud persiste!
-¿Por qué dice eso?
Es la verdad: ¡aún escandaliza mucho saber que no somos dueños de nosotros mismos!
Two German medieval combat enthusiasts killed with crossbows were shot through the heart with arrows and a third fatally through the neck, reports say.
The three were found in a hotel room in Bavaria on Saturday, along with three modern crossbows. Two were used to fire the arrows, prosecutors say.
A man and woman were in bed, hand in hand, impaled with arrows. A woman hit in the neck was lying on the floor.
The deaths, near Passau, were linked to two more deaths in north Germany.
Passau prosecutors are sure there was nobody else in the hotel room apart from the three who died. There was no sign of any struggle. The hotel is in an idyllic spot by the River Ilz, popular with hikers.
The three had checked in on Friday evening, for three nights without breakfast, and the bodies were found by a room maid.
Two wills were found in the room, the prosecutors' spokesman said. They were linked to Torsten W, aged 53, and Kerstin E, aged 33, who were lying in bed. They were both from the western state of Rhineland-Palatinate.
The third victim was named as Farina C, aged 30.