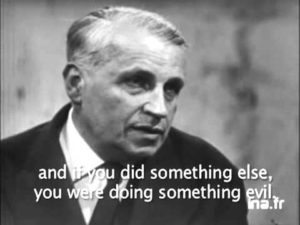 Video/ Georges Bataille : Literature and Evil.
The only TV interview that exists with Georges Bataille (1958). About his book Literature And Evil. Interviewer: Pierre Dumayet. Translation: Vidar Vikingsson.
Video/ This Woman Was Picasso, Hemingway, and Fitzgerald's Muse.
The wealth and candid charisma of Sara Murphy meant she inspired and was admired by many an artist in 1920s Paris–this included legendary painters and writers alike.
Jacques Chirac est mort à l'âge de 86 ans, après près de cinq ans passés loin des caméras. Sa dernière apparition officielle remontait au mois de novembre 2014. Deux décennies après son accession à l'Élysée, il avait quitté la scène politique mais restait dans les sondages le président "le plus sympathique de la Ve République" aux yeux des Français.
Jacques Chirac a passé 12 années consécutives à la tête du pays, entre 1995 et 2007. Deux mandats marqués par la fin du service militaire, la fin du septennat, le refus d'intervenir en Irak aux côtés des Américains, la troisième cohabitation ou encore le refus de s'allier au Front national. L'ancien président, fondateur de deux partis politiques de droite, a su faire oublier des facettes plus sombres de sa carrière politique comme le procès des emplois fictifs de la Ville de Paris, l'affaire du financement occulte du RPR ou les années "Françafrique".