A gender row has blown up after a female judge resigned from the Saltire Awards over the decision to give the Fiction Prize to a man writing about a woman over three women writing about a woman.
Lesley McDowell stepped down when Ewan Morrison's Nina X was chosen over Lucy Ellmann's Ducks, Newburyport.
The author was also concerned by the quality of the decision-making process given none of the five judges had completed all six books.
McDowell had not read Nina X because of a conflict of interest; only one of the panel judges had read Ruairidh MacIlleathain's Còig Duilleagan na Seamraig because the other four did not speak Gaelic and – according to McDowell – two of the judges admitted not having finished the 1,000-page long Ducks, Newburyport.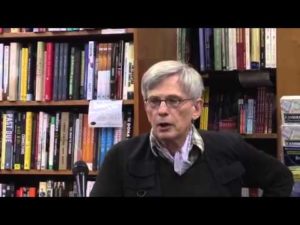 Video/ The Secret Life of Emily Dickinson.
Novelist and Finalist for the 2005 PEN/Faulkner Award Jerome Charyn reads from his new novel, "The Secret Life of Emily Dickinson." Charyn continues his exploration of American history through fiction in this new novel about Emily Dickinson, in her own voice, with all its characteristic modulations that he learned from her letters and poems. This lecture was presented by the Harvard Book Store and recorded on 3/9/10. View more lectures at: http://www.youtube.com/user/WGBHForum