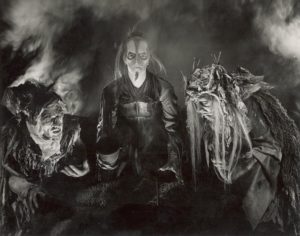 According to folklore, Macbeth was cursed from the beginning. A coven of witches objected to Shakespeare using real incantations, so they put a curse on the play.
Legend has it the play's first performance (around 1606) was riddled with disaster. The actor playing Lady Macbeth died suddenly, so Shakespeare himself had to take on the part. Other rumoured mishaps include real daggers being used in place of stage props for the murder of King Duncan (resulting in the actor's death).
The play hasn't had much luck since. The famous Astor Place Riot in New York in 1849, caused by rivalry between American actor Edwin Forrest and English actor William Charles Macready, resulted in at least 20 deaths and over 100 injuries. Both Forrest and Macready were playing Macbeth in opposing productions at the time.
Other productions have been plagued with accidents, including actors falling off the stage, mysterious deaths, and even narrow misses by falling stage weights, as happened to Laurence Olivier at the Old Vic in 1937.
BREAKING THE CURSE
So how can you avoid catastrophe if you utter the play that shall not be named? Exit the theatre, spin around three times, spit, curse and then knock on the theatre door to be allowed back in…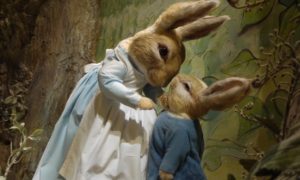 The 150th anniversary of Beatrix Potter's birth this summer is already kicking up a host of merchandising possibilities that might appear to come under the rubric of "cashing in". You'll be able to buy a copy of Potter's newly discovered and much-hyped late book, The Tale of Kitty-in-Boots, or put your children in fancy dress as Mrs Tiggy-Winkle or Samuel Whiskers. And that's not forgetting the new 50p Peter Rabbit coin, which is already in circulation and selling on eBay for 40 times its face value. Coloured versions of the coin, originally costing £55, are now changing hands for over £600.
But before we rush to condemn all this "merch" as nothing but a tasteless desecration of childhood innocence, we need to remember that this is what Potter's world has always been about, from that moment in 1902 when she published her first animal tale. It's not simply that Potter was herself an eager marketeer, keen to sell the rights to her images for nursery wallpaper and christening beakers, so that when she died in 1943 she was a wealthy woman (and a public-spirited one too – she bought 4,000 acres of the Lake District and then gifted them to the National Trust). It's that the world Potter created so compellingly in those 23 little books comprises nothing less than a clear-sighted primer for navigating the amoral world of mature capitalism.
Writing at a time when the human cost and economic vulnerability that underlay Britain's imperial project could no longer be ignored, Potter shows us a world where there is one cardinal rule: eat or be eaten. On the very first page of her very first book, Peter Rabbit is sent out to play with the terrible maternal warning to be careful, because "your father had an accident; he was put in a pie by Mrs McGregor". Tom Kitten, meanwhile, is turned into a sausage roll, wrapped up in pastry by two triumphant-looking rats who are anticipating a particularly splendid dinner. Nor, in Potter's world, is there any point in looking to adult lawgivers to put things right and kiss things better. Jemima Puddle-Duck, an experienced mother, is obliged to stand by helplessly while her eggs are stolen by Mr Tod, "a foxy person".