A historian who has told the true story of Jack the Ripper's victims has spoken of the "offensive", "stupid" and almost "laughable" trolling she has received from Ripperologists.
Hallie Rubenhold said she had even been compared to Holocaust denier David Irving for her book, in which she challenges the traditional narrative that the murdered women were all sex workers.
The reaction had been extraordinary, Rubenhold told the Hay festival. "I knew it [the book] was going to be controversial. I had no idea how controversial. There are people out there who feel they have ownership of these women's stories and there is an orthodoxy.
"If you question those 'facts', then God have mercy on you. The response I've had to this has been unbelievable."
Rubenhold argues three of the five women were not sex workers and paints a more rounded picture of their lives.
This has led to accusations of Rubenhold having a cynical, feminist agenda and that she was trying to make Jack the Ripper work for the #Me Too age. "Well, #MeToo hadn't actually happened when I started writing the book," she said.
"It is absolutely absurd, it's offensive and it's laughable. The amount of trolling … and it's constant."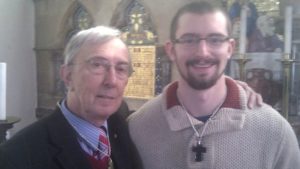 A man accused of murdering an author has told a court the way he treated the 69-year-old was "despicable".
Benjamin Field, 28, admitted drugging Peter Farquhar while he was fraudulently in a relationship with him to gain financially from his will.
The church warden said he drugged Mr Farquhar to "torment" him.
Mr Field denies the murder of Mr Farquhar and conspiracy to murder Ann Moore-Martin, 83, in Maids Moreton, Buckinghamshire.
Mr Farquhar died in October 2015, and neighbour Miss Moore-Martin in May 2017.
Giving evidence at his trial, Mr Field said he started drugging the university lecturer with benzodiazepines before switching to hallucinogenic legal highs.
He told the jury at Oxford Crown Court he did it "for no other reason other than it was cruel, to upset and torment Peter – purely out of meanness".
"What I did was completely unacceptable, despicable and wicked and in no way reflective of anything he had done to me," he said.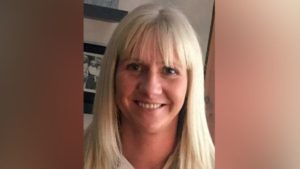 Detectives searching for missing Emma Faulds have found a body in Dumfries and Galloway.
Ms Faulds, 39, from Kilmarnock, was last seen in Monkton, South Ayrshire, on Sunday 28 April.
Last month Ross Willox, 39, was charged with Ms Faulds' murder. He made no plea and was remanded in custody.
A Police Scotland spokeswoman said: "On Wednesday, June 12, human remains were discovered in the Galloway Forest, Dumfries and Galloway."
She added: "The family of Emma Faulds has been made aware of this discovery and police inquiries are ongoing."