Video/ Who Killed Jill Dando? | This Morning.
Mark Williams Thomas investigates what really happened to the much loved TV presenter.
Video/ Jack the Ripper: Conspiracies (FULL DOCUMENTARY).
There was a time when just the whisper of the name "Jack the Ripper" struck terror into the hearts of the brave. It was autumn, the fall of 1888, and an evil monster, responsible for committing a series of gruesome murders, was stalking the streets of London. The crimes have never been solved to this day and the story of "Jack the Ripper" is still the stuff of nightmare. Conspiracy theories abound and suspects literally range from British Royalty to the lowest of the low, from native East Enders born within the sound of Bow Bells to an American "Quack" Doctor who regularly visited the streets of White Chappel. There is not a soul worldwide, who can resist the challenge of unmasking "Jack the Ripper" and this program has been presented in such a way as to help both learned expert and amateur sleuth alike do just that! The facts are placed before you, and the conspiracies that have emerged are all considered on their various merits. Visit for yourself the murder sites and make your own judgements on the evidence available, study the archives and police records and meet the women who fell victim to Jack the Ripper's vicious blade. The atmosphere of Victorian London is terrifyingly realistic, so be prepared, this is a journey of discovery that will chill you to the very marrow, and you will never be able to forget Jack the Ripper and his evil deeds for as long as you live…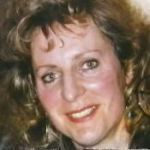 The village of Eversley is a small village located in the community of Hart in the county of Hampshire, UK.  It is a wealthy community, located close to the large towns of Basingstoke and Reading, and is considered peaceful and relatively crime free. Eversley  is an old English term meaning  "Wild boar clearing", and a testament to this is reflected in the presence of a boar depicted in the village sign.The type of place every family would enjoy living in.
The one blot on the otherwise idyllic appearance of Eversley, however, is that since 1992, Eversley has lived in the shadow of a brutal, still unsolved murder.
Jacqueline Palmer-Radford was 40 years old in 1992, and lived with her two sons, aged 17 and 6, in a converted Post office, Riversdale House, on the main road running through Eversley. Jacqueline and her husband had separated amicably in 1990 after 18 years of marriage, and since then her and the boys had remained in the family home. There were plans for Jacqueline to put the house on the market and move to a smaller house, although the house had not yet been put on the market.
Wednesday 01 April 1992 started as a day like all others for Jacqueline and the boys. Her oldest son attended college some miles away and commuted via train, so Jacqueline dropped her older son at the nearby train station at about 8:30am. As usual, on the return journey Jacqueline dropped her youngest son at his school in the village of Crowthorne, four miles away. She was back at Riversdale House by 9:15am, which can be confirmed as she spoke to her mother on the telephone at this time. Jacqueline had sounded fine and her usual self, and told her mother she was going to spend the day shopping in Basingstoke.
What happened that day has never been confirmed.
At 4pm that day, Jacqueline's youngest son was still waiting for Jacqueline to collect him from school. This was most unlike Jacqueline – she was a conscientious mother and her life revolved around her sons. If she was going to be late for any reason she would have telephoned the school, or made arrangements for him to be safely collected. Her eldest son was also waiting at the train station to be collected. Eventually, he made his own way home, arriving at about 17:30pm.
What he discovered is something that no child should ever have to discover. He found his mother lying on the kitchen floor of their spacious home, suffocated. According to differing reports, she had also been raped.
As with most cases, Jacqueline's estranged husband was an immediate suspect in her murder. He was arrested and questioned, but was able to provide an irrefutable alibi for his movements the entire day, an alibi that was corroborated by witnesses.  Police were to eventually completely rule him out of the inquiry.
By the time June 1992 had arrived, the police inquiry was nowhere nearer to solving the case. There were a few points of appeal that they had to make, and a TV appeal was made through Crimewatch UK. The Crimewatch appeal was aired on Thursday 18th June 1992, and built up a picture of Jacqueline's life and what was known about the days leading up to the day she was murdered.
What emerged was a picture of a doting mother. Since her separation, Jacqueline's life had revolved around her sons, and she did lots of activities with them. Jacqueline wasn't employed at that time, but kept herself busy and had begun to widen her interests and social circles. She began playing many new sports, such as tennis and badminton, widening her circle of friends in the process. She had also made enquiries into undertaking a study course through the Open University. She was well liked and all who were interviewed testified to her good character. None of Jacqueline's friends or family knew of any romantic relationships that Jacqueline was involved in, her life seemed to revolve around her sons.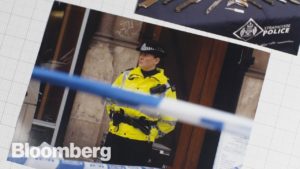 Video/ How Scotland is Curing Crime.
Scottish city Glasgow once held the grim title "murder capital of Europe" but homicides in the city have fallen by 60% in just over a decade all thanks to a radical approach – treating violence as a disease. Video by Leila Hussain and Christian Capestany
Video/ FBI Find The Real Jack The Ripper.
Jack The Ripper was a notorious unsolved cold case dating back to the turn of the century. Fortunately the FBI labs, have only now had a chance to use their up to date forensic DNA labs, and cutting edge science technology to solve the 100 year old case. It is the late 1800's in the fall. A brisk wind carries itself through decaying leaves into the dirty streets outside of London's East End – they come to rest in the district of Whitechapel, London. This small section of the unstoppable English city is upheld from within by an increasingly large series of Jewish and Russian immigrants, who seek to make a new life for themselves here. The scent of the earth that the city rests on can be smelt through the wet brick below their feet. Whitechapel is scoffed at by passers by outside it's clay-brick towers. It has brought only trouble to the city of London. The same firm breeze ushers some inside on an August night in 1888, but those who live outside the bounds of the law remain at large. This district knows only violence, crime, and squalor.