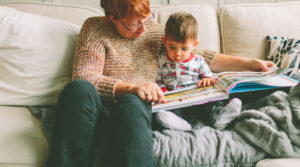 While helping my 4-year-old son learn to read, I checked out the audiobook of J.M. Barrie's "Peter Pan" from our library. With its legendary battles against Captain Hook and his malevolent pirates, I thought it would be perfect for my superhero-obsessed son, who loves to be the good guy.
About a quarter of the way through the book, Tinkerbell calls Peter an "ass." I chalked the author's unfortunate word choice in a children's book up to how language evolves over time. Besides, my son wasn't entirely paying attention.
I remarked, "Oooooh, Tinkerbell just said a very bad word," and shook my head in feigned grave disappointment.
His interest was immediately re-piqued.
"Was it 'What the help?' " he asked, offering up the only bad words he thinks he knows.
I shook my head. "I guess you'll have to listen closer," I said. "And 'What the help' is something only bad guys say. It's not something you say."
Yet when, about halfway through the book, Tiger Lily's tribe is referred to by a racial slur, I didn't have a quick-witted reaction, or an admonishment to listen more closely at the ready. I didn't know what to do.
I was too taken aback to say anything, and again, my son hadn't been really listening. I was unsure whether to call his attention to the words and give them power, or to put the conversation aside for another day — when he was older and better able to understand, even though research suggests these conversations should start when children are very young.
And it troubled me that I couldn't easily explain the racial slur against Native Americans in "Peter Pan" as a bad word simply because a bad guy said it. It's used repeatedly: by the narrator, the Lost Boys and by Peter himself.
I began to question whether we should finish the book.