Beatriz Hausner, General Editor of Interlitq, and who contributed prose-poems to Issue 10 of Interlitq, and translations to Issue 19 of Interlitq, will in April 2019 be writing her Paris diary, in installments, in Interlitq.
Anne Hébert nous reçoit dans sa maison de Paris où elle parle de son œuvre, de sa carrière et de sa vie.
Tournée en 1979, cette émission, grâce à l'animatrice Andréanne Lafond, réussit pendant près d'une heure à entraîner l'auteure, alors âgée de 62 ans, dans ses souvenirs les plus intimes.
Née le 1er août 1916 à Sainte-Catherine-de-la Jacques-Cartier, Anne Hébert est une grande écrivaine qui décrit avec réalisme et poésie les valeurs ainsi que les paysages québécois. Ses œuvres littéraires ont marqué à tout jamais l'imaginaire collectif avec entre autres Kamouraska (1970) et Les fous de Bassan(1982). Elle est décédée le 22 janvier 2000 à l'âge de 83 ans.
CRÉDITS
Réalisation : Marius Teodoresco
Recherche – Archives : Elena Babova-Gyureva
Crédits – Œuvres : Visage, Anne Hébert,1979; Osvaldo Porrini Montes, compositeur, Vangelis par Rainy Day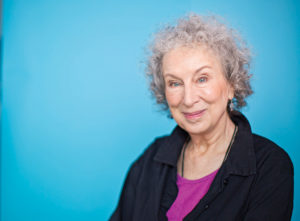 Award-winning author Margaret Atwood reads "Night Poem" during a conversation with Minnesota Public Radio's Kerri Miller October 1, 2013 at the Fitzgerald Theater in St. Paul, Minn.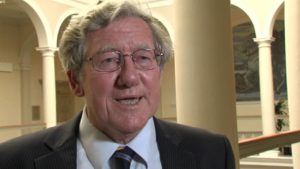 The Lifecycle of Crime: Learning from the Experts – Dr. David P. Farrington/ Video.
In 1888 Ross was accepted at King's College, Cambridge, where he became a victim of bullying, probably because of his sexuality, which he made no secret of, and perhaps also his outspoken journalism in the university paper. Ross caught pneumonia after a dunking in a fountain by a number of students who had, according to Ross, the full support of a professor, Arthur Augustus Tilley. After recovering, he fought for an apology from his fellow students, which he received, but he also sought the dismissal of Tilley. The college refused to punish Tilley (though he resigned as Junior Tutor) and Ross dropped out. Soon after that, he chose to "come out" to his family.
About Robert Baldwin Ross
About Arthur Augustus Tilley