Today, April 2, 2019, is the birthday of Tsvetanka Elenkova, the Bulgarian author and publisher, and a contributor to Issue 5 and Issue 9 of Interlitq.
Today, April 2nd, 2019, is the birthday of Jonathan Dunne, UK poet, literary translator and publisher, and  a contributor to Issue 1 and Issue 5 of Interlitq.
Interlitq congratulates authors Tsvetanka Elenkova and Jonathan Dunne as they celebrate 13 years of happy marriage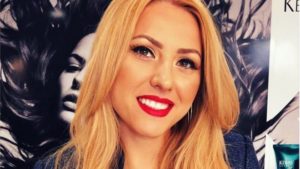 A man has been arrested in Germany in connection with the rape and murder of Bulgarian journalist Viktoria Marinova.
Bulgarian officials say a man named Severin Krasimirov has been detained at their request.
The country's Interior Minister, Mladen Marinov, said the suspect was a DNA match for evidence recovered at the crime scene.
Current evidence does not suggest the attack was linked to Ms Marinova's work as a journalist, officials said.
She had recently hosted a TV programme in which two investigative journalists discussed alleged fraud involving EU funds and prominent businessmen and politicians.
However, chief prosecutor Sotir Tsatsarov said the attack seemed to have been a spontaneous sexual assault, adding that all possibilities were still being considered.