Reviewing Hallie Rubenhold's "THE FIVE: THE UNTOLD LIVES OF THE WOMEN KILLED BY JACK THE RIPPER", Ysenda Maxtone Graham writes:
Do we all have a subconscious human tendency to take murder victims less seriously if they worked in the sex trade?
Hallie Rubenhold, author of this powerful and brilliantly researched examination of Jack The Ripper's five named victims — 'prostitutes' whose throats he slit in the nights of autumn 1888 in Whitechapel — certainly believes so.
Soon after the murders, a reader wrote to The Times observing that the Ripper 'at all events has made his contribution towards solving the problem of clearing the East End of its vicious inhabitants'.
Even nowadays, we tend to brush such women aside. The judge in the 2008 Ipswich serial murders trial felt the need to instruct the jury to 'lay aside their prejudices' against the five victims who were prostitutes.
Rubenhold forces our fascination away from the murders and tells the life stories of the Ripper victims, each loaded with pathos and tragedy even before they were murdered.
She has two chief messages to drive home to us: first, that there's no evidence that three out of the five women were prostitutes at all, and second, that even if they were, they deserve exactly as much attention as any murder victim.
Polly, Annie, Elizabeth, Kate, and Mary Jane died at the ages of 43, 47, 45, 46 and 25 respectively. They were daughters and sisters, wives and mothers.
In each story, a little girl is born, full of promise and hope, and you wait for the dreaded lurch in their lives that's going to take them to Whitechapel, to homelessness, to misery and to gruesome death.
This book immerses you deeply in the reality of being destitute in Victorian London. Each morning, 70,000 people in the city woke up having no idea where they would lay their heads that night.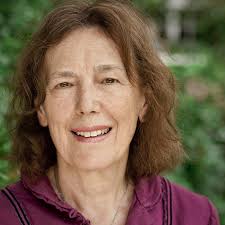 Claire Tomalin interviewed by Rachel Cooke:
She married Frayn in 1993 (though they'd got together years before, following a bit of uncertainty on his part; he was married to someone else) and, eight years ago, shortly after they were both shortlisted for the Whitbread (now Costa) book of the year (she won), they moved from north London to this fabulously comfortable house – it has the biggest garden I have ever seen – where their studies, his neat and hers rather messier, are separated only by a small room full of box files. They are each other's first reader, though he is the strict one. "No, he's not kind. And he's been absolutely savage about my public speaking! I used to read my talks and he said, 'Don't do it, it's so boring, it's absolutely ghastly.' And he was right."
She has, she says, long since come to terms with the isolation of writing; these days, she likes nothing more than "to sink down into the mud", undisturbed. "But my default mode is melancholy. It's partly because of losing my daughter [Susanna committed suicide when she was an undergraduate]; there are things that you never get over. But it's also that writing induces melancholy. It is lonely. You're alone, alone, alone, a hermit, an absolutely intolerable person, and then you finish, and what's coming towards you is talking, talking, talking. I'm in a misery thinking about it."
Except she doesn't look miserable. Her cheekbones glow. My hunch is that she is as close to being contented as any writer can be. Then again, as she knows better than anyone, this might not be saying very much. Dickens – "the meteor… the brilliance in the room, the inimitable" – loved his creations, Smike and Sam Weller, Ebenezer Scrooge and Sissy Jupe. But he could no more have rested on his laurels than he could have become a clergyman or a Cistercian monk.