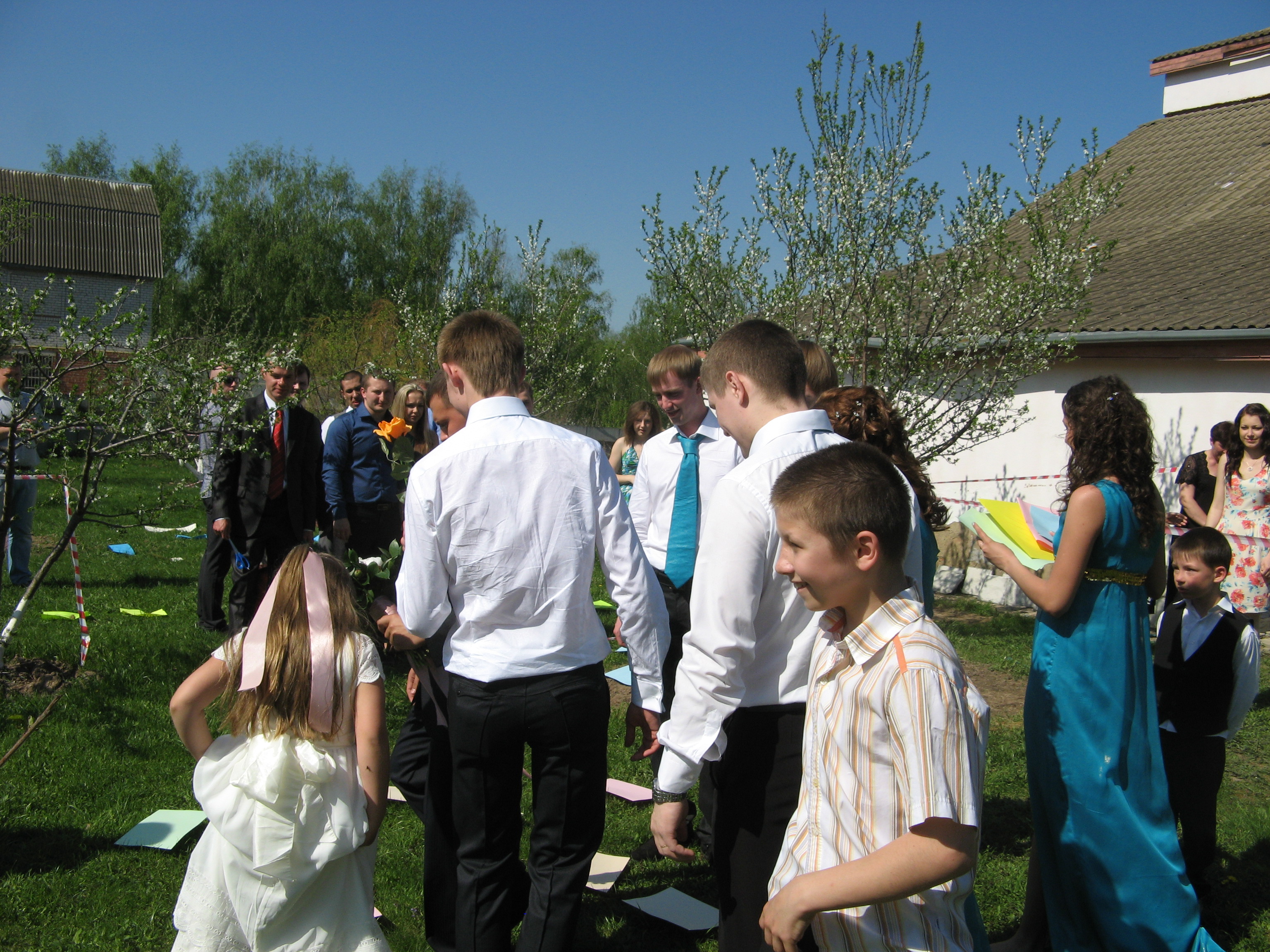 Nikita Frolov (front center) at his cousin's wedding. Kaluga, Russia, May 2013.

Nikita Frolov (first from the left) at his cousin's wedding. Kaluga, Russia, May 2013.
The Italian translation from the original Russian by Vera Liachenko
Nikita
Come stai, fratellino?
Cosa posso dirti?
La terra rimane qui sotto.
Il cielo rimane lassù—
dimmi che non è cosi.
Là dove va l'uomo—
giù il corpo,
lassù l'anima—
dimmi che non è cosi.
Si può soffrire ancora
alla fine della sofferenza?
La vita terrena che cos'è?
Comincia come un libro
meraviglioso che tutti
hanno dimenticato,
e si conclude
come la musica fuori
tempo che nessuno
vuole ascoltare.
Sdraiato, mi godo la vita.
I tuoi sogni sono città
che continuano a crescere
senza né architetti
né costruttori.
Il future qui ha
soltanto due strade:
quelle senza nome
quelle delle lettere morte.
La tua vita è diventata
un vocabolario
con un'unica parole—
fine—
ma il vocabolario continua
a essere stampato.
Come le nuvole sul deserto,
non so chi sta aspettando—
se tu me, o io te?
Posso soltanto gioire
che tu finalmente
posso vivere
sopra la pioggia,
e io invece continui
a vivere sotto.
A presto.
A presto.