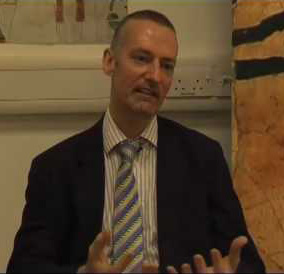 CIUDAD DE BUENOS AIRES (Urgente24) – Un grupo de arqueólogos bolivianos ha descubierto una gran pirámide circular en la Amazonia de Bolivia, que data de más de 2.000 años de antigüedad.
Según informa la Agencia Boliviana de Información, los restos del monumento, con un diámetro en la base de aproximadamente 180 metros y una altura de casi 14 metros, fue hallada en el departamento de Santa Cruz.
"No es una pirámide hecha de piedra. Es una pequeña colina que fue rebajada y trabajada con muros de contención para tener la forma escalonada de una pirámide circular. Este tipo de sistemas constructivos se pueden ver en Centroamérica y en Perú", explicó el arqueólogo Danilo Drakit, coordinador del equipo investigador.
Johann Joachim Winckelmann (December 9, 1717 – June 8, 1768) was a German art historian and archaeologist. He was a pioneering Hellenist who first articulated the difference between Greek, Greco-Roman and Roman art. "The prophet and founding hero of modern archaeology", Winckelmann was one of the founders of scientific archaeology and first applied the categories of style on a large, systematic basis to the history of art. Many consider him the father of the discipline of art history. His would be the decisive influence on the rise of the neoclassical movement during the late 18th century. His writings influenced not only a new science of archaeology and art history but Western painting, sculpture, literature and even philosophy. Winckelmann's History of Ancient Art (1764) was one of the first books written in German to become a classic of European literature. His subsequent influence on Lessing, Herder, Goethe, Hölderlin, Heine, Nietzsche, George, and Spengler has been provocatively called "the Tyranny of Greece over Germany."
Today, Humboldt University of Berlin's Winckelmann Institute is dedicated to the study of classical archaeology.
Winckelmann was notably homosexual, and open homoeroticism informed his writings on aesthetics. This was recognized and accepted by his contemporaries, such as Goethe.