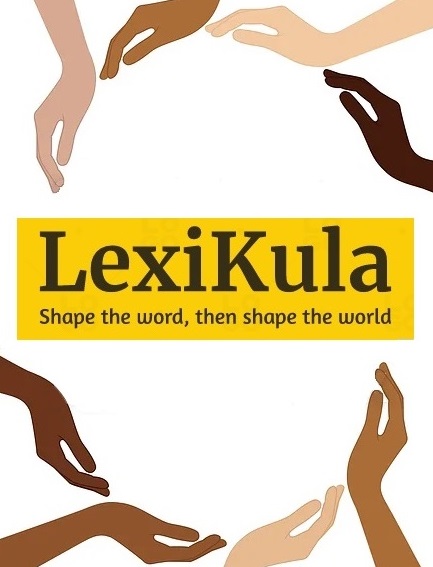 The LexiKula Manifesto
21/01/2023
Language is a prison inside which we're all free—and the space is comfortable. There's so much room to move around—if you don't like the cell that "danger" is in, nobody will stop you from going to the synonymous place where "hazard" resides. You can also visit "safe"—the antonym doing its time in another block. However, there's no word to describe the anxiety of living inside a language that doesn't allow you to express the totality of what you're feeling—not because someone won't understand, but simply because the words don't exist. Hence, though we're free to navigate our linguistic prisons, we're also confined, mainly because language is all we have.
The prison is unique—not in the sense that it's special, but rather that there's nothing else. Thus, having the key to it is pointless because it's like trying to escape from a planet when that planet is the only one which exists in the universe. Not possible? Or is it? For example, have you ever felt like looking at someone with the hope that the other person will suggest something that both of you greatly desire to do, but are unwilling to initiate—for various reasons, such as shyness, fear, or perhaps the judgment of others? There's no word in the English language to describe this feeling, even though the feeling itself is real, and it's quite a common one for all of us to have. Though our own language lacks the vocabulary, there is a word to describe the aforementioned dilemma, and it's called "mamihlapinatapai." It comes from Yaghan language spoken in Tierra del Fuego (the southernmost tip of South America). It's considered one of the hardest terms to translate and The Guinness Book of World Records considers it the "most succinct word."
There are countless examples like this, and so we're not exactly living on a planet which is also its own universe. We do have ways to escape the limitations of the English language: Metaphors, images, idioms, proverbs, and so on. Yet, while figures of speech and culture can do a lot to create linguistic variety, they are in and of themselves also limited. For example, take the German expression "Ich verstehe nur Bahnhof" (literal: I understand only train station), which describes a situation where a person is completely confused, and yet, unlike the condition described by the word "mamihlapinatapai" (for which no German or English equivalents exist), there's already a word in those languages that captures the meaning of "Ich verstehe nur Bahnhof"—"confused" or "lost" in English, and "verwirrt" in German. And so what the German expression has done is merely add color and flavor to the word which already signifies its meaning, but it hasn't brought about a new "word," so to speak, the way "mamihlapinatapai" has done.
Metaphors, too, are in a sense artistic idioms. So when, for example, the poet Jeffrey McDaniel writes "My ego is a spiral staircase inside a tornado," he is pushing the boundaries of language to describe the state of megalomania; in this sense, his word choice represents the highest tenets of what the ancient writer Longinus considered the "sublime." And yet, like "Ich verstehen nur Bahnhof," McDaniel's metaphor is describing a word that already exists (megalomania), except for the fact that he has portrayed it in a way very few people can.
Given how powerful metaphors can be, it wouldn't be wise to ignore them, and so they will also be a key tenet of the project; the ultimate goal, however, will be the creation of new words, and perhaps, then, also figurative language for those new words. The channel will thus focus less on the former ("decorating" our own language cells), and be more concerned with trying to break free from our own linguistic "confinement." In this sense, we're following in the footsteps of the greatest Russian poet, Alexander Pushkin, who, in his frustration of being unable to find the proper words to describe the emotions he felt, simply invented them, which is why he's considered the "creator" of the modern Russian language. Of course, having coined countless words in English, Shakespeare did exactly the same thing for his language, but his example is far too obvious. And perhaps even Pushkin has become too mainstream in this respect.
Though not as well-known as the aforementioned two, many will have heard of Ambrose Bierce and The Devil's Dictionary. In this respect, it's important to highlight that LexiKula is by no means an original endeavor. Even Bierce's enterprise has predecessors in many respects, such as Gustave Flaubert's Dictionary of Received Ideas, in which he sarcastically subverts definitions of already existing words.
Indeed, coining words is nothing new, as languages could neither have evolved, much less existed without continuous innovation; in this respect, a more obscure example would be the Czech writer Karel Čapek, who in his 1920 play R.U.R. (Rossum's Universal Robots), coined the word "robot," which not only brought him stardom, but also created the very idea of machines resembling humans and their behavior—something that people did not think about before. In this sense, language gave birth to an idea. The play's discourse, so to speak, created a reality that, in many ways, did not previously exist.
Structuralist and post-structuralist philosophers such as Saussure, Foucault, and Derrida, among others, have long postulated that language creates our reality—not the other way around. The so-called "discourses" we engage in are what stitch together the fabric of society. In other words, the ability to not only define, but to also have the power which allows one to impose those definitions is ultimately what lies at the root of who can influence the world, and who cannot. And so to influence the world, you must first influence the word—for better or worse.
Think of Edward Said's Orientalism. The West had the intellectual strength to define the East as mysterious, alluring, and a threat to Western values, and such it became; the West, however, was really the one which destroyed the East—not only with its colonialism, but the very act of imposing their false definition onto the East demolished its essence. What do this mean? Precisely that the East is not more alluring or mysterious than the West; the former is just as rational and logical—indeed, that's where ancient civilization originated. This reality, however, couldn't suit the West, and so they had to colonize not only the land, but also the history. To colonize territory, one needs guns; to colonize history, one needs only the most powerful gun—language.
Perhaps the most telling example where the birth of a word has brought justice is Raphaël Lemkin's creation of the word "genocide," which gave shape and form to the utmost "crimes against humanity." Consider: Before Lemkin coined it in 1942, there was no international mechanism to prosecute or even outlaw the crime because neither the judicial instrument nor the word existed. It is already apparent that the term created the legal apparatus, not the other way around; as Douglas Irvin-Erickson writes "Raphaël Lemkin coined the word 'genocide' in the winter of 1942 and inspired a movement in the United Nations to outlaw the crime." In this respect, it's more difficult to imagine a world without the word "genocide" than it is to imagine a society where "crimes against humanity" are not crimes in the legal sense.
It is important, also, to recognize that different cultures (mostly those overlooked) already have unique words to describe emotions we often feel. In this respect, the platform will also serve as an occasional forum (see submission guidelines below) to share such vocabulary, along with the customs/traditions associated with it.
To conclude, Martin Buber postulated that there is no concept of the chair in the universe—no so-called "chairness" we can assign to all objects which fit that definition. Hence, a chair without a definition can be anything, depending on how you want to use it—a ladder or weapon, for example. Given all this, we hope you'll join us in changing the world one new word at a time—and sometimes even a metaphor. See you in LexiKula, the new dictionary!
—David Garyan
—Arthur Ovanesian
Addendum
λέξη कुल
(LexiKula)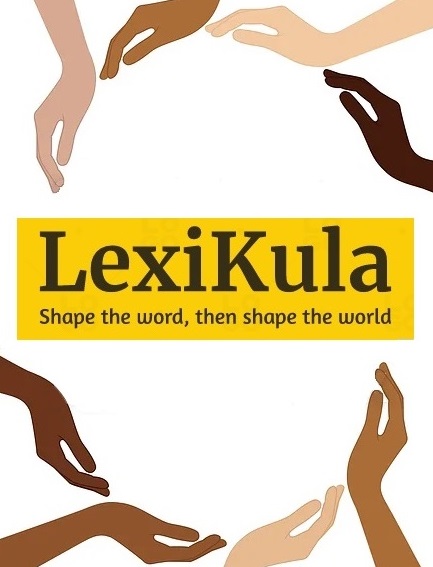 LexiKula: A new dictionary, not just a finite place for definitions, but a community without covers—an open linguistic space to share ideas and reshape the society we live in.
Etymology: GREEK (lexi, meaning "word."), SANSKRIT (kula, meaning "community, tribe, or clan.")
Purpose: Bringing together East and West, extinction and life. Capitalize "k" to de-emphasize hierarchy.
Submission Guidelines
Original words: The guidelines are few, but important.
1. Make sure the word you're creating doesn't already exist (both in English and in another language). A great starting resource for this would be The Dictionary of Obscure Sorrows, created by John Koenig back in 2009.
2. If condition one is satisfied, follow, more or less, the template outlined above (for the word "LexiKula"). Give the definition. Provide the etymology (origin, how you created it, the inspiration behind it, and so on). Remember the text must fit an Instagram window.
3. Lastly, outline the purpose. Why do you feel we need this word? What are you hoping it will do? How do you see it changing, shaping the world?
Metaphors: The guidelines are even fewer here.
1. Be original, and that's really all. The best metaphors, as the late Charles Simic believed, are those which combine divergent elements—more dissimilarity equals more potency, like combining love and underwear. Don't take it from us—take it from Simic.
Culture Corner (in other words, unique words in foreign languages not found in English): Very, very simple here. Share the word from your culture. In what context do you use it? Is it serious, sarcastic, formal, informal? Share a story about the word and how it has shaped not only your life, but also your culture. Story, here, doesn't only mean writing. A funny video, for instance, could communicate something much more effectively. We'll leave it up to you.