Leopard Dancer
Artist: Willis Barnstone
12/25/2021
Leopard Dancer
Chui
Panthera pardus
The leopard is a Rudolph Valentino
Tangoing in trees like an Argentino.
Now, match the fine dry elegance that floats about
His limbs and limber leopard coat.
Prince of the predators, he springs from no-
Where down. Even the half-ton buffalo
Has no escape. The big cat tears the left haunch
Right off the bull, hauls it up to his branch
And chews it for a week. This warrior likes
His bloody supper after his quick spikes
Of death have won him game. The dancer lies
Below the sun, enjoying his meat pies.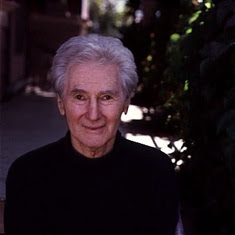 About Willis Barnstone
Poet, religious scholar, and translator Willis Barnstone was born in Lewiston, Maine, and earned a BA from Bowdoin College, an MA from Columbia University, and a PhD from Yale University. An intrepid traveler, he taught in Greece at the end of that country's civil war and in Argentina during the "Dirty War," and was in China during the Cultural Revolution. He later returned to China as a Fulbright Professor at Beijing Foreign Studies University.
The author of nearly 50 books, Barnstone has published more than a dozen volumes of poetry, including From This White Island (1959), China Poems (1977), The Secret Reader: 501 Sonnets (1996), Algebra of Night: New & Selected Poems 1948–1998, and Life Watch (2003).
He has also published numerous translations from Chinese, Spanish, French, Latin, ancient and modern Greek, and biblical Hebrew, including a complete translation of the New Testament (which he translates as the New Covenant), as well as memoirs, religious studies, children's literature, and songs.