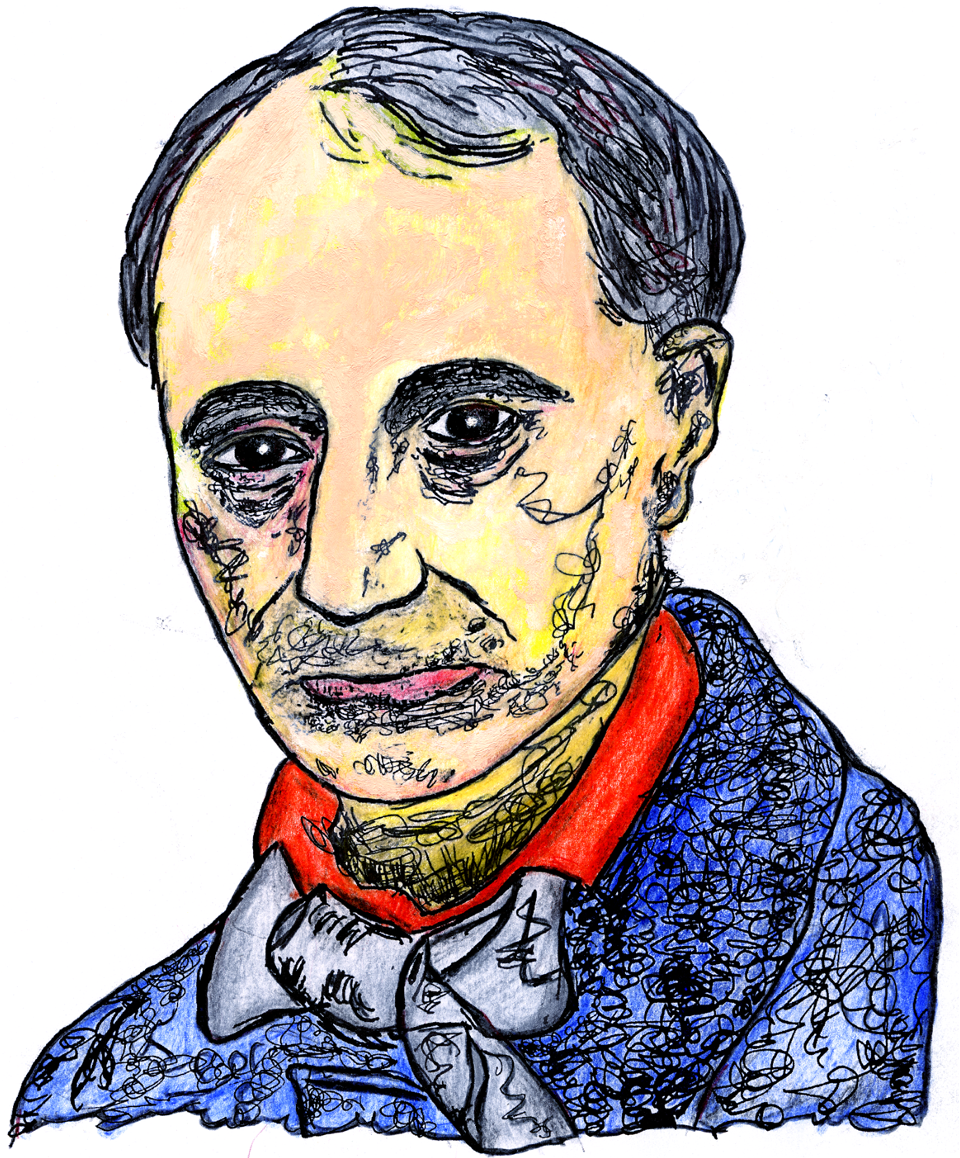 Charles Baudelaire
Artist: Willis Barnstone
Daybreak
Reveille chants in courtyards of the caserns
And morning winds blow on the street lanterns.
It is the hour when sexual dreams of lust
Squirm on pillows of dark adolescents,
Where like a bloody eye quivering in pain
The day lamp spreads her reddish stain.
Where the soul below the body's weigh.
Like a tearful face the breezes wipe clean,
And in shimmering wind he quits the scene.
Women are sick of love, writer of work. A house
Here and there, chimneys start to puff smoke.
The women of pleasure, their eyelids bleary,
Mouths gaping, collapse in dumb reverie.
The destitute drag sagging cold breasts, meager,
And blow on log embers and blow on fingers.
It is the hour when amid the cold and poor
The agony of childbirth increases more.
Their wild sobs are cut short by foaming blood.
Then a far rooster's cry tears through mucky air,
A sea of fog immerses the higher buildings
And dying men cast away in poorhouses
Let out last their last rattle in strangling coughs.
The tired debauched come home, broken by their jobs.
Aurora trembling in her gown pink and green
Advances slowly on the deserted Seine,
And a somber Paris, rubs its eyes to stir
And grab the tools, those of the old laborer.
Le Crépuscule du matin
La diane chantait dans les cours des casernes,
Et le vent du matin soufflait sur les lanternes.
C'était l'heure où l'essaim des rêves malfaisants
Tord sur leurs oreillers les bruns adolescents;
Où, comme un œil sanglant qui palpite et qui bouge,
La lampe sur le jour fait une tache rouge;
Où l'âme, sous le poids du corps revêche et lourd,
Imite les combats de la lampe et du jour.
Comme un visage en pleurs que les brises essuient,
L'air est plein du frisson des choses qui s'enfuient,
Et l'homme est las d'écrire et la femme d'aimer.
Les maisons çà et là commençaient à fumer.
Les femmes de plaisir, la paupière livide,
Bouche ouverte, dormaient de leur sommeil stupide;
Les pauvresses, traînant leurs seins maigres et froids,
Soufflaient sur leurs tisons et soufflaient sur leurs doigts.
C'était l'heure où parmi le froid et la lésine
S'aggravent les douleurs des femmes en gésine;
Comme un sanglot coupé par un sang écumeux
Le chant du coq au loin déchirait l'air brumeux
Une mer de brouillards baignait les édifices,
Et les agonisants dans le fond des hospices
Poussaient leur dernier râle en hoquets inégaux.
Les débauchés rentraient, brisés par leurs travaux.
L'aurore grelottante en robe rose et verte
S'avançait lentement sur la Seine déserte,
Et le sombre Paris, en se frottant les yeux
Empoignait ses outils, vieillard laborieux.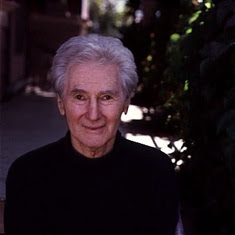 About Willis Barnstone
Poet, religious scholar, and translator Willis Barnstone was born in Lewiston, Maine, and earned a BA from Bowdoin College, an MA from Columbia University, and a PhD from Yale University. An intrepid traveler, he taught in Greece at the end of that country's civil war and in Argentina during the "Dirty War," and was in China during the Cultural Revolution. He later returned to China as a Fulbright Professor at Beijing Foreign Studies University.
The author of nearly 50 books, Barnstone has published more than a dozen volumes of poetry, including From This White Island (1959), China Poems (1977), The Secret Reader: 501 Sonnets (1996), Algebra of Night: New & Selected Poems 1948–1998, and Life Watch (2003).
He has also published numerous translations from Chinese, Spanish, French, Latin, ancient and modern Greek, and biblical Hebrew, including a complete translation of the New Testament (which he translates as the New Covenant), as well as memoirs, religious studies, children's literature, and songs.