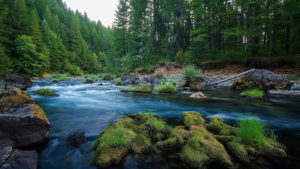 Silent Solitary Illumination
The wind ruffles the willow leaves
Silver green, silver grey.
In the shade, a golden fish of light
Swims upstream on the path.
The river trickles over stones
Gold and green, gold and brown.
A dipper patch of dark wings
Scatters waterdrops in the sun.
The wind ruffles the willow leaves
And it sounds like mercy.
The river ripples over stones
And it sounds like peace.
About Elizabeth Rimmer:
Elizabeth Rimmer is a poet, editor for Red Squirrel Press and occasional translator. She has published three collections of poetry with Red Squirrel Press: Wherever We Live Now (2011) The Territory of Rain (2015) and Haggards (2018), and is working on a fourth Burnedthumb, which will be out in 2021. Her website is at www.burnedthumb.com.