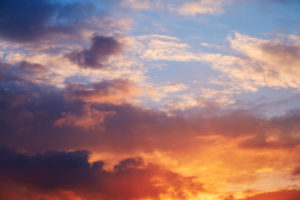 an unfinished poem in need of additions
When I woke up, God breathed into
the fragrance of my coffee,
finding entrance into my thanks.
He provided us with a car
at an amazing price
and graced the silken hood
of our ride.
In the evening, He dashed
onto my lap, wanting me to read
Bible stories at bedtime and say
His prayers,
and when I offered Him milk
and cookies, He gave me
His last animal cracker.    
When He walked me to church,
He motioned everyone in –
like a traffic cop, waving
and wanting to round us up
into one big Body
with a long rap sheet
only He could forgive.
When He appeared as a homeless vet
with part of His heart hanging out
of His chest –
just trying to get His kids back
but in need of a job that didn't mind
a little blood oozing –
I didn't know what to do
but hug Him.
from A Gathering of Poems