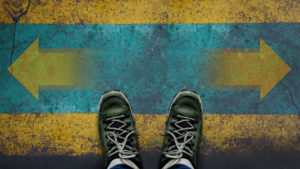 Junction
Before we reach the intersection
of two crossroads, fear restrains us.
We can not know what's behind
each bush we beat around or each
word we've curbed and cornered.
Some days it doesn't pay to get up
speed for speaking. Yet we keep
on going – slower and so afraid of
this particular crossing, this place
where we could not face in time
that one (oh, stop!) octagon gone
sign.