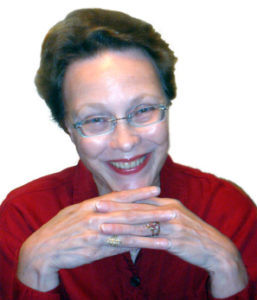 Lent offers more than ashes
Most Christian churches have a call to worship on Sunday mornings – not because God said so but because the resurrection of Jesus Christ occurred on the Sunday ever after known as Easter. We want to honor that life-altering event. Yet we won't find the word "Easter" in the Bible, nor, for that matter, will we find the words "Christmas" or "Lent." So why acknowledge those days on the church calendar?
Many people don't. In fact, my childhood church home did not celebrate holy days, nor did we have icons, stained glass windows, religious paintings, crosses, or other artistic reminders of the Lord. As a future poet-writer and still-would-be artist, I felt a loss but didn't know why until I "discovered" liturgical worship replete with inspiring art, poetry, instrumental music, and, on special occasions, incense.
Interestingly, the fragrance of incense wafts through scripture from Exodus to Revelation and, like the ashes used on Ash Wednesday, requires a burning. Both rely on natural ingredients such as slivers of wood, herbs, or other plant to ignite. For example, the ashes used on Ash Wednesday often result from burning the Palm Sunday branches from the previous year then adding oil (most likely pure olive oil) to make a sort of black paste.
As Christians come forward on the first day of Lent, someone (priest, pastor, or lay person) applies ashes to each forehead in the form of a cross, typically saying, "Remember, from dust you came, and to dust you shall return" – words that ultimately express the main purpose of Lent. i.e., We are mortal. God is not. And, the sooner we realize this, the more we're awakened to the godly perspective known as wisdom.
Ideally, we can reflect on the brevity of our earth-lives any time – not to be morose but to seek God's guidance and to be attentive to what we feel led to do in our brief time on earth. Jesus Himself provided our model for Lent in the forty days He spent in the wilderness before beginning His earthly ministry.
Starting with Ash Wednesday, the season of Lent sets aside forty days before Easter, giving us the opportunity to imitate Jesus and seek direction from our Heavenly Father – perhaps before we begin a new ministry or area of service. Then, with that seeker's goal in mind, we might be less likely to give up something for Lent and, instead, take on the annual challenge of carefully listening to God's direction for our work and goals for the coming year.
One way to enhance our ability to hear God is to read a contemporary translation of the Bible – cover to cover in forty days – with no footnotes to distract. The idea is that, the more we know God's Word in the Bible, the more aware we are of God's personal word as we let scripture form in us the mind of Christ.
Also during Lent, some Christians choose to fast, as Jesus did those forty days in the wilderness – a biblically-sound practice that rids the body and mind of toxins, thereby opening the spirit more fully.
Another spirit-opener to add during Lent is daily meditation on a Bible verse or passage such as the Beatitudes, letting God's word reveal areas we need to correct while embracing and strengthening other attitudes. In Matthew 5:9, for instance, Jesus tells, "Blessed are the peacemakers, for they shall be called the children of God." As we meditate on that verse, we might check our attitudes to see if we've been keeping the peace in correctable situations, instead of making peace.
And then, there's prayer. Devoting more time conversing with the Lord is a good idea every day, of course, but during Lent, we might use the Lord's Prayer or Our Father as an outline to guide us as we personalize each phrase. For example, "Our Father in Heaven, may Your Name be kept holy in my life and the lives of my church and family."
As you've surely noticed, all of these suggestions would be helpful throughout the year. But Lent reminds us to focus on spiritual matters, calling attention to what needs doing. Yesterday, for instance, I needed a container, which evoked a search into jars and canisters that have been in my kitchen for ages, mostly gathering dust. When I opened one, I found the very item I'd needed earlier this week but forgotten I had.
Lent is like that. It gives us forty days to take stock, to seek God's guidance, to remember what we forgot to confess or forgive, and to prepare us for the joy and blessing of Easter as I pray this poem will show.
Almost Late for Lent
During Lent, I lost
my hallelujahs, dressed
myself in ash, and
confessed each sin
I had failed
miserably
to commit.
I forgave the church-
yard cat, meowing
to come in.
Finally, I asked God
what to do or not do
to get it right, and I heard
this word: Spread joy.
Spread it as thick as
peanut butter. Let it
stick to the roof of your
Life.
Easter morning, I found
mounds and mounds
of peanuts in my pew.
Mary Harwell Sayler's bio:
Mary Harwell Sayler began writing poems in childhood but, as an adult, wrote almost everything except poetry! Eventually she placed three dozen books in all genres including poetry and how-to books on poetry and writing. She also maintains the Poetry Editor blog and provides resources for poets and writers on her website. Recently she collected almost all of the prayers in the Bible from many English translations, paraphrased them into contemporary language, and published the Book of Bible Prayers. She then published the prayer book in the King James Version only, the Book of KJV Prayers.