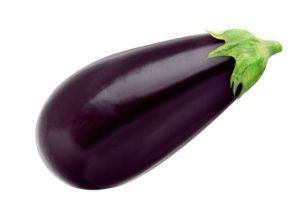 Article on an Uneven Evening, a poem byMary Harwell Sayler:
Before the dying comes the resolution
of the life. The explication on a pasta
plate: main course or garnish passed by
some, by others becomes an acquired taste
of the times, the place, the imagination.
Sorting through the refused recollection,
nothing stored well goes "bad" as waste.
An eggplant turns up in the disposal drain
with white seeds sprouting like peppercorns
disgraced into action, but you'll have none
of that – the hiding, the flinching in the face
of honest thought or final reconciliation.
In death's embrace, passing presses past a
liquid-like elixir: what's done, undone.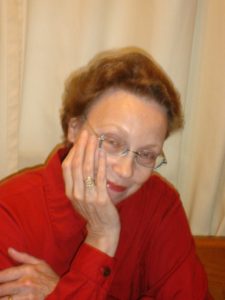 Mary Harwell Sayler
Mary Harwell Sayler's bio:
Mary Harwell Sayler began writing poems in childhood but, as an adult, wrote almost everything except poetry! Eventually she placed three dozen books in all genres including poetry and how-to books on poetry and writing. She also maintains the Poetry Editor blog and provides resources for poets and writers on her website. Recently she collected almost all of the prayers in the Bible from many English translations, paraphrased them into contemporary language, and published the Book of Bible Prayers. She then published the prayer book in the King James Version only, the Book of KJV Prayers.