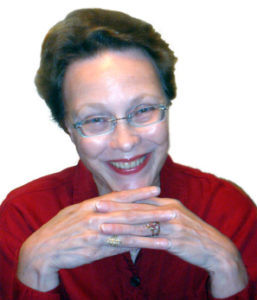 Poets Who Make Us Better: the Prophets
 Unlike the psalmists, many biblical prophets got booked under their own names. From Isaiah through Malachi, these servants of God were often misunderstood, maligned, and mostly considered weird.
Although lacking in social skills, the Prophets had a closeness with God few ever have. They "got" how God thinks, speaks, and acts. Then they passed those thoughts and words on to other people.
As most of us surmise, those prophetic words would predict forthcoming events – but only occasionally. For example, Malachi 4 relates:
"Behold,
I (God) will send you Elijah the prophet
before the coming of the great
and dreadful day of the Lord.

And he shall turn the heart
of the fathers to the children,
and the heart of the children to their fathers,
lest I (the Lord) come and smite the earth with a curse,"
King James Version (KJV.)
Well, those closing lines ought to put the fear of God into us! However, prophecies weren't always warnings (which we might do well to heed!) or calls to repentance (which we might also….)
Once a disaster of some kind – whether natural or man-made – had shaken the people, the Prophets encouraged and comforted them, for example, as Isaiah 40:1 soothingly says, "Comfort ye, comfort ye my people,' saith your God," KJV.
If we think about homeless children or family abuses or wars or addictions or hate and divisiveness of any kind, that poetic word of God voiced by Isaiah can comfort us as we comfort others. Consider, too, the prophetic encouragement of Zephaniah 3:17,which is joyfully expressed in the Contemporary English Version of the Bible (CEV):
"The LORD your God
wins victory after victory
and is always with you.
He celebrates and sings
because of you,
and he will refresh your life
with his love."
The poetic qualities and healing words of those verses add to their power – as poetry has the potential to do. In fact, those words from Zephaniah encourage me so much, I printed and posted them beside my desk as a constant reminder of what I most need to recall.
But, yes, prophets also have the task of calling it like it is. Consider, for instance, these chilling and, dare I say, timely words from Isaiah 5:20-24:
"Woe to those who call evil good
and good evil,
who change darkness into light
and light into darkness,
who change bitter into sweet
and sweet into bitter!
Woe to those seeing themselves as wise,
esteeming themselves as clever.
Woe to those who are heroes at drinking wine,
men whose power goes to mixing strong drinks,
who acquit the guilty for bribes
but deny justice to the righteous!

Therefore, as fire licks up the stubble,
and the chaff is consumed in the flame;
so their root will rot,
and their flowers scatter like dust;
because they have rejected the Torah
of Adonai-Tzva'ot,
they have despised the word
of the Holy One of Isra'el,"
 Complete Jewish Bible (CJB.)
However, the biblical Prophets aren't just aware of what's wrong in the world or of what attitude we need to deal with the situations in which we're involved. They have an enviable faith and trust in God that enables them to turn to the Lord in every circumstance. For example, Jeremiah 17:14 says:
"Heal me, O Lord,
and I will be healed;
Save me
and I will be saved,
For You are my praise,"
New American Standard Bible (NASB.)
But I keep going back to Isaiah – my favorite biblical poet and prophet, who, because of the time lapse between each section, might have been three or more poet-prophets booked as one.
Regardless, Isaiah goes from warnings of destruction to comfort and encouragement for those who listen, so I'm especially fond of the second and third sections, which begin with chapter 40 referred to earlier:
Do you not know?
Have you not heard?
Yahweh is the everlasting God,
the Creator of the whole earth.
He never grows faint or weary;
there is no limit to His understanding.
He gives strength to the weary
and strengthens the powerless.
Youths may faint and grow weary,
and young men stumble and fall,
but those who trust in the Lord
will renew their strength;
they will soar on wings like eagles;
they will run and not grow weary;
they will walk and not faint,"
Holman Christian Standard Bible (HCSB.)
After a series of oracles against social and cultural injustices in First Isaiah, those comfort words can especially be found in chapters 40-55 of Second Isaiah, also called "The Book of the Consolation." Then as the community rebuilds, the third section of Isaiah offers reminders, blessings, and hope in chapters 56-66. For example. Isaiah 65:24-25 offers this poetic promise of things yet to come:
"Before they call, I will answer;
while they are yet speaking, I will hear.
The wolf and the lamb shall pasture together,
and the lion shall eat hay like the ox—
but the serpent's food shall be dust.
None shall harm or destroy
on all my holy mountain, says the Lord,"
New American Bible (Revised Edition) (NABRE/)
Mary Harwell Sayler's bio:
Mary Harwell Sayler began writing poems in childhood but, as an adult, wrote almost everything except poetry! Eventually she placed three dozen books in all genres including poetry and how-to books on poetry and writing. She also maintains the Poetry Editor blog and provides resources for poets and writers on her website. Recently she collected almost all of the prayers in the Bible from many English translations, paraphrased them into contemporary language, and published the Book of Bible Prayers. She then published the prayer book in the King James Version only, the Book of KJV Prayers.