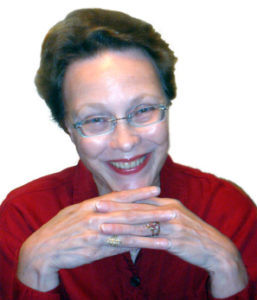 Poets Who Make Us Better: the psalmists
 When we think of the biblical psalmist, King David inevitably comes to mind. Although other poets wrote many of the psalms, a collection of David's work brings us praise poems, prayers, and laments with which we can identify. Regardless of the situation in which this poet-king-warrior finds himself, however, his poems almost always end on a note of faith and hope as shown, for example, in this psalm quoted from the King James Version of the Bible:
Psalm 13
How long wilt thou forget me, O Lord?
for ever?
how long wilt thou hide thy face from me?
How long shall I take counsel in my soul,
having sorrow in my heart daily?
how long shall mine enemy
be exalted over me?
Consider and hear me, O Lord my God:
lighten mine eyes, lest I sleep the sleep of death;
Lest mine enemy say, I have prevailed against him;
and those that trouble me rejoice when I am moved.
But I have trusted in thy mercy;
my heart shall rejoice in thy salvation.
I will sing unto the Lord,
because he hath dealt bountifully with me.
The poet begins with an outpouring of his personal fears and worries before reminding himself of the goodness of God in Whom he trusts.
In the opening lines of this psalm of prayer and praise, David again gives poetic voice to his own experiences before calling all people to trust and praise:
Psalm 30
 I will extol thee, O Lord;
for thou hast lifted me up,
and hast not made my foes to rejoice over me.
O Lord my God, I cried unto thee,
and thou hast healed me.
O Lord, thou hast brought up my soul
from the grave:
thou hast kept me alive,
that I should not go down to the pit.
Sing unto the Lord, O ye saints of his,
and give thanks at the remembrance of his holiness.
For his anger endureth but a moment;
in his favour is life:
weeping may endure for a night,
but joy cometh in the morning.
The honesty of David's poetry adds credence to his expressions of faith and shows the difference truth makes in a poem. Often, his psalms also include metaphors and similes that help us picture what's happening, so we can readily enter the experience (something most of us hope our readers will do too!)
In this poem, the figurative language remains in keeping with the overall image of a battle, helping us to see the warrior-king's perspective of God as shown in these opening lines:
Psalm 18
I will love thee, O Lord, my strength.
The Lord is my rock, and my fortress,
and my deliverer;
my God, my strength,
in whom I will trust;
my buckler,
and the horn of my salvation,
and my high tower.
I will call upon the Lord,
who is worthy to be praised:
so shall I be saved from mine enemies.
Can you see David's need for a buckler, used as a small metal fist for close encounters? Can you envision his dodging behind a large rock as arrows fly or seeking shelter in a fortress as his troops rest and regroup? Such incidents inherent in battle help him (and us) to experience God's presence in that setting.
In Psalm 73, the poet Asaph also uses metaphor, not to describe his relationship with God, but his assessment of enemies whose "pride is their necklace." Then he fashions this apt simile: "violence covers them like a garment."
In a more peaceful time, a son of Korah, writes a poem in appreciation of a place  of worship:
Psalm 84
How amiable are thy tabernacles,
O Lord of hosts!
My soul longeth, yea, even fainteth
for the courts of the Lord:
my heart and my flesh crieth out
for the living God.
Yea, the sparrow hath found an house,
and the swallow a nest for herself,
where she may lay her young,
even thine altars, O Lord of hosts,
my King, and my God.

Blessed are they that dwell in thy house:
they will be still praising thee.
The reference to a sparrow – one of the smallest birds, who, nevertheless, has a home – hints at the poet's feeling of being lost and alone when away from a place of worship.
In Psalm 119, an unidentified poet doesn't focus on the figurative except in rare moments such as verse 70 when he refers to proud people as having "hearts as fat as grease" (effective, but yuck!) Then in verse 103 he uses the memorable metaphor, God's "word is a lamp unto my feet and a light unto my path."
For the most part, however, this longest of all psalms, maintains its poetic status through the use of an acrostic pattern in which each verse begins with the next letter of an alphabet poem as the poet expresses his love for God's Word – from Aleph to Taw. Without that form, the psalm might merely be a long list of statements except for the use of the poetic technique of parallelism often found in Hebrew poetry.
Some forms of parallelism create a contrast between thoughts, but the following lines builds on the same general concept.
Psalm 119:169-170
Let my cry come near before thee, O Lord:
give me understanding according to thy word.
Let my supplication come before thee:
deliver me according to thy word.
In addition to parallelism, call-and-response can be found in various psalms too. Here, for example, an unidentified poet invites the people to respond in acknowledgement and confirmation of their faith:
Psalm 106:48
Blessed be the Lord God of Israel
from everlasting to everlasting:
and let all the people say, Amen.
Praise ye the Lord.
Many psalms repeat a phrase or a praise, using repetition to add special emphasis to a particular thought or belief. For example:
Psalm 130:5-6
I wait for the Lord,
my soul doth wait,
and in his word do I hope.
My soul waiteth for the Lord
more than they that watch for the morning:
I say, more than they that watch for the morning.
Finally, the last psalm (according to most translations) repeats the ongoing  need for praise by everything and everyone on earth:
Psalm 150
Praise ye the Lord.
Praise God in his sanctuary:
praise him in the firmament of his power.
Praise him for his mighty acts:
praise him according to his excellent greatness.
Praise him with the sound of the trumpet:
praise him with the psaltery and harp.
Praise him with the timbrel and dance:
praise him with stringed instruments and organs.
Praise him upon the loud cymbals:
praise him upon the high sounding cymbals.
Let every thing that hath breath praise the Lord.
Praise ye the Lord.
Mary Harwell Sayler's bio:
Mary Harwell Sayler began writing poems in childhood but, as an adult, wrote almost everything except poetry! Eventually she placed three dozen books in all genres including poetry and how-to books on poetry and writing. She also maintains the Poetry Editor blog and provides resources for poets and writers on her website. Recently she collected almost all of the prayers in the Bible from many English translations, paraphrased them into contemporary language, and published the Book of Bible Prayers. She then published the prayer book in the King James Version only, the Book of KJV Prayers.