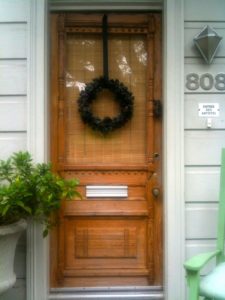 Frontlets, a poem  by Mary Harwell Sayler:
Frontlets
We took the taken road to find you,
bring you home,
give you treatments
that didn't take.
We inoculated you against all kinds of ills,
but you grabbed the needle
and stabbed yourself again and again
until blood spilled and you bled out
on the carpet. We buried you
under a rug you refused to stay beneath
until we hung our grief on the front door–
an icon of suffering for everyone to see.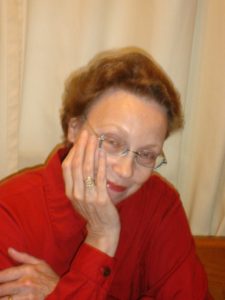 Mary Harwell Sayler
Mary Harwell Sayler writes:
"I've been writing poems and reading the Bible since childhood and, as an adult, studying the major English translations. As an ecumenical freelance and assignment writer for Christian and educational markets, I've placed 36 books in all genres with such publishers as Zondervan, Broadman, Concordia, Facts on File, Hiraeth Press, etc. I've also placed over 2500 poems, children's stories, and articles in magazines or journals; and have 3 e-books for poets and writers on Kindle. In 2017, Cladach Publishing released my contemporary psalm-poems, PRAISE! I also blog on poetry, writing, and a variety of Bible topics and just published What the Bible Says About Love."