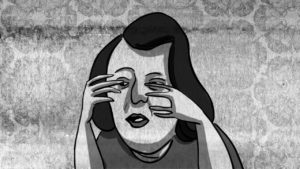 Video/ I Was a Child of Holocaust Survivors.
This short animation is director Ann Marie Fleming's animated adaptation of Bernice Eisenstein's acclaimed illustrated memoir. Using the healing power of humour, the film probes the taboos around a very particular second-hand trauma, leading us to a more universal understanding of human experience.
Directed by Ann Marie Flemming – 2010 | 15 min
About the NFB
The National Film Board of Canada produces and distributes documentary films, animation, web documentaries and fiction. Our stories explore the world we live in from a Canadian point of view.
Watch over 3,000 films for free on NFB.ca – http://bit.ly/YThpNFB
Want more? Sign up for our newsletter – http://bit.ly/YTnwNFB
Connect with the NFB online:
Facebook: http://bit.ly/ytfbNFB
Twitter: http://bit.ly/yttwNFB