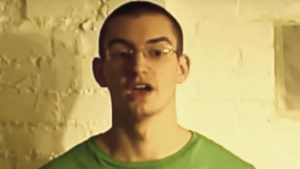 Bill Gardner and Martin Evans write:
A churchwarden who "gaslighted" and murdered a retired university lecturer is to be investigated over the suspicious deaths of other middle-class pensioners, The Daily Telegraph can reveal.
Benjamin Field, the 28-year-old son of a Baptist minister, faces a new police investigation after being convicted of a plot to seduce and murder an elderly man in order to inherit his wealth.
A jury at Oxford Crown Court yesterday found Field guilty of suffocating Peter Farquhar, 69, on his sofa after tricking the author into believing they were in a loving relationship.
He was also accused of conspiring with an accomplice, Martyn Smith, to seduce and kill Ann Moore-Martin, an 83-year-old retired headmistress living nearby in Maids Moreton, Bucks.
Field, who had a self-confessed "death obsession", admitted having a sexual relationship with the spinster and defrauding her, but was cleared of her murder and he and Mr Smith were acquitted of conspiring to kill her.
Police believe Field may have been responsible for the deaths of other pensioners and he is expected to be questioned in prison about more cases.
Mr Farquhar, who was gay and lonely, fell in love with Field after he joined the local church and "snaketalked" his way into his life.
Both pensioners were convinced to sign over their homes to Field in their wills.
Suspicions have been raised over his possible involvement in the deaths of Harold and Elaine Meakin, elderly neighbours of Miss Moore-Martin.
Police are also concerned that he may have targeted residents while working at a care home in the village.