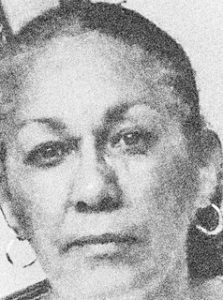 CHRONICLE VII
A Memoir of the Writing Life
If you think you are too small to make a difference, you have not spent the night with a mosquito.
African Proverb
California. Autumn 1967.
Miss Marsha told me I was a magician. The magician can take the air, the earth, the fire, the water, and make things right. That's what the book says. I believe what the book says. I have been doing what the books says.  I have put salt everywhere. There is some across the front step and some across the back. There is some on every windowsill. I put it on the sidewalk and on the place where the roads come together. I take salt with me everywhere and I leave it everywhere. And every time I throw it, I say: In this time, on this hour I fill this salt with ancient power,
with this salt a circle is made, to protect all within both night and day. No evil shall pass, no spirit shall see all whose in this circle be. So mote it be. It is very important to be sure to say: So mote it be. That's the magic part. The mote. Salt is a very tiny thing. It is a mote of a thing. But it has more power than any of the machines.
I saw them take a machine over to the corn field across the road from the dairy. Dad says they are going to plow that field under. And he said the milk tastes funny now because the machines are spooking the cows. So I put the salt in front of the dairy last Sunday.  Nobody was over there. Nobody saw me. Mr. Garcia came to talk to Dad on Monday. I heard him say something went wrong in the cornfield. The machine turned over and the man who was driving it got hurt.
I am sorry about that. I did not mean to hurt that man. I was feeling bad about it until Papa Earl said: Must have been the fé folk what did that. Then the kindly old soul just started to laugh and I remembered how you have to ask the fairies if you can do something before you do it. If you do not ask they will get vexed and do something to you. Like Ma Fannie says: 'taint no coming back when the aziza done do you something. Miss Marsha called them the Zana. Mr. Garcia calls them the encantados. That is funny because where we live is called encanto. I think we have a lot of fairies here. And I think they like my magic. Now I do not feel so bad about that man getting hurt.
Let them plow us under. We are seeds. I see. I listen. I remember. I write. I am il Mago—the Magician.
*******
Three is a magic number and three things happened all at once on Monday. The machine turned over, the man got hurt, and the dairy cows got spooked and broke down the fence. I was walking home from school and the cows were running every which way. Mr. Garcia was shouting to me. Quédate quieto—no te muevas! Stand still-do not move!  I stopped and just stood there and the cows went around me and kept going until they got to the ridge of the canyon. There was nothing for them to do but stand there, so they did just that. And everyone came out to look at them but no one tried to make them go back to the dairy because scared cows are hard to move.
The kindly old soul thought this was the funniest thing she had ever seen. She was laughing so hard she had to just sit down and bend over and hold her stomach. I went and sat with her and used my schoolbooks to keep the sun from beating down so hard on my head. Hush! I kept telling her. You're going to make me start laughing too. It was hard not to laugh at the white men who had shouted at the cows as they knocked down the fence that was around the corn field. That fence was meant to keep people out of the field while the machines were plowing it under. But I reckon they didn't think about how the cows could just run right through it. They had made it out of some skinny little posts and some kind of something that looked like a fish net made out of plastic. The kids had fiddled with the net and it was easy for even the smallest boy to tear it. How those white men thought that fence was good for anything was beyond our comprehension. My father's wife just shook her head and said: White folks don't think nothing through a'tall, do they?
Everyone stood around for a while, talking about the cows. A few children went up and petted their noses. The cows didn't seem afraid anymore and some started walking around and chewing on the dandelions. After a while the men who worked at the dairy came and stood around talking to everyone about the cows. No one had any dogs who could herd them so the only thing to do was wait until the cows were feeling lazy and use a few sticks to get them together and moving back to the dairy. Someone said something about how it was a shame that old man Golla Jack's place had been knocked down, because the two horses he had would have come in handy to get the cows rounded up. When she heard this, the kindly old soul stopped laughing and sighed. I miss them. The horses. And old man Golla Jack too.
I put my arm around her and hugged her so she would not start crying. This was the first time she had laughed in such a long time that I didn't want the joy to leave her so soon. But she was right—we missed them. His place had been one of the first that they tore down and no one ever knew what happened to the horses. But we all knew what had happened to old man Golla Jack. He had got into a big fuss with the white men from the County about a year before they kicked him out of his place. Dad said it was a disgrace that the County only wanted to give him a few thousand dollars for his four acres. That, everyone agreed, was only enough to pay for a year or two in a nursing home—a place old man Golla Jack said he'd never stay in anyway.
I reckoned he was about a hundred years old, because he wore clothes than Ma Fannie said nobody had worn since her granny's days, and he didn't have a tooth in his mouth or a hair on his head. But he still could ride just as fine as anyone. Every morning he'd take a saunter through the canyon on Lisa, while Mawu followed behind them. Someone had asked him what kind of name was Mawu for a horse—they reckoned it was old man Golla Jack's toothless way of trying to say Maurice. He had just shook his head, kissed his teeth, and said, Y'all so ig'nant. Mawu mean Mawu-Lisa. That be a Afric name fo' God. After that, no one, except me, asked him anything more about anything at all and just said behind his back he was a cantankerous old man. But one day, some years before, I had met him on a morning walk in the canyon and asked him if I could ride Mawu. He had grinned and told me, Sho, now you know what he name mean, don't ya? I had looked very serious and said, Mawu is the African name for God. And from that day on I'd do my best to meet him once in a while to take a ride and listen to his stories of Africa.
My father's wife always said: That old man is crazy as a bedbug—thinkin' he come from Africa—and you gone go crazy listening to him. But, even though it was sometimes hard to catch all his words—not only because of his teeth, but because he talked what they called geechee—I did not go crazy listening to him. And, from what he told me, he most likely was from Africa. Because even though old man Golla Jack had been born on an island somewhere near the state of Georgia, he said a lot of words did sounded African. When we saw turtles lazing in the sun by the river, he said, See de coota dere. When Mister Jones's wife had called him a crazy old man, he had shook his head, kissed his gums and said, Nah, tittuh, onliest mad oonuh be oonuh, ya daf' ooman, oonuh. Enty? I like that last word that he usually ended his sentences with—enty? Isn't it? and I used it whenever I could, but the only person who seemed to understand me was the kindly old soul.
And I liked to sit with old man Golla Jack in the shade while he let Mawu and Lisa nyam all the tender water shoots they could find along the river and listen to him tell tales of how the buckruh came at day clean and told his people they had to move off their island so a beach resort could be built. Dem krak teeth mighty bad on we, tell we they gwine mash up all a we wegitubble and ting. And dat be jus wot de do, enty? Come mash up e'ting, e'ting. And dunna give we but t'ree day ta gwine. Me I jus' start a walk way when dey leave we in da city bus place. I jus' start a walk way. Me no have nobody, ya see, enty? Me pa, me ma, me sistuh, all a dey gwine and lef' me when I no bigger dan dat dere reed dere and ma granny she drop down on count a de vexation dem buckra bring. So how I gwine live in one room in dat city like dat? So I jus' start a walk way and come to da railroad track and jump de train and ride and ride and when dat train come to da end, here I be, here in dis here place and dat be dat. Nah, now, I canna tell ya what time dat was, but I canna tell ya it be da Jap'nis man what say ta me, can ya handle horse and I say, sho', I can handle horse, on count I be mighty full up a hungry in dem day, now, I dunna ken nothin' bout no horse, but I learn quick, some dem round here say, he crazy and all dat, but how many a dem learn a handle horse? Now, ya see oonah, now, oonah can handle horse, see how Mawu like ya so well, ya got somethin' dere in ya, oonah do. Oonah be lickle mo' dan a lickle ting but oonah got somethin' dere in ya. Mawu be part a Mawu-Lisa, dat be da God a Afric', so my gran tell me, and she be from Afric', enty, so she know a what she krak teet. Now, bumbye, Mawu and Lisa, dem dere, dey be so full a power come like dey bout ta run over e'vy livin' ting so see wot dey do now, dey take one big snake and dey wrap it round dey world so de world dunna come ta piece. Dem dere Mawu and Lisa dey name mean soon come and let me tell oonah dis—when dem come dem come strong, ya hear? Now, ya canna call dem ta come—nah, ya canna—but ya can call dem friend—and da mighties' a dem friend be Gu—him be da smitty, make de shoe for de horse and whatnot—but, here, listen good now—him know a make all ting a iron, so oonah need some a dem ding—knife, dem ting—oonah jus' call on Gu and Gu fix oonah right up fine.
It was Gu's knife that old man Golla Jack had in his hand when he came out on his porch to tell the County men he was not intending to go anywhere. The kindly old soul and I had hidden under one of the river willows and watched the white men tackle him as shouted: I dunna move fo' no buckra no' more! Downriver from us, Mawu and Lisa raised their heads and began to whimper when the white man dragged him off the porch and held him down as one of them slapped the eviction notice on the front door. Mawu and Lisa became agitated and whinnied as loudly as they could. But the white men made such a ruckus of throwing old man Cunnigham off his place that no one heard them except us, and before I could stop her, the kindly old soul got up and ran straight at the grieving horses.
Run! Go! she shouted. Run!
For a moment, Mawu and Lisa simply stared at her, blinking their eyes in pain from the hurt her words left in their heart. I did my best to be brave as Mawu looked at me, waiting for me to come to her and ease her sorrows. But I stood still and made sure not to cry when she finally understood there was nothing I could do to stop the white men from taking old man Golla Jack away. Then she turned and followed Lisa and before I could blink twice, all that was left of them was the dandelion dander they kicked up, drifting down around us like snow. The kindly old soul dropped down on the riverbank and hid her face in her hands as the car door of the white men slammed and locked. I scrambled up the ridge and followed their car for as long as I could, before the filthy gasoline exhaust fumes made me dizzy and my nose began to bleed. I stood still and stared at the back of old man Golla Jack's hat—the only thing I could see of him in the car—until my eyes began to blur and nothing was left of him to me but a memory.
*******
Maybe it is my fault. I should have put salt on old man Golla Jack's porch. That would have stopped the white men from taking him away. It would have made their car stall. Or it would have made the tires go flat. Or something. I should have done that. And I should have said: In this time, on this hour I fill this salt with ancient power, with this salt a circle is made, to protect all within both night and day. No evil shall pass, no spirit shall see all whose in this circle be. So mote it be. It is very important to be sure to say: So mote it be.
That's the magic part. The mote. Salt is a very tiny thing. It is a mote of a thing. And I am a mote of a thing too. A very tiny thing. A lickle ting, Golla Jack called me. Oonah be lickle mo' dan a lickle ting but oonah got somethin' dere in ya. And this knife of his—the knife he called on Gu to give him—it is a little thing, a tiny thing, a mote of a thing. The kind of knife that Dad calls a pen knife. What old man Golla Jack thought that knife could do against those white men is beyond me. It didn't take more than a minute for them to take it from him and throw it away. But it was not lost, because I found it. Old Golla Jack would not want me to cry, so I didn't cry. But my eyes burned when I saw it laying in the dirt of his vegetable garden that the white men tore out. The carrots for Mawu and Lisa had just sprung. They were sweet and tender and as we sat under the willow, the kindly old soul cried while I ate them.
Don't worry, Luldja, do not be so sad, my friend. Let thing be. Let things fall. It is the way of things. Let them plow us under. Let them bury us. Little do they know. We are seeds. I am a mote of a thing, a very tiny thing, a lickle thing. But I have something in me. I see. I listen. I remember. I write. I have everything I need to make my way in this white man's world. I am Il Mago—the Magician.
Miss Marsha would be happy to know I have put old man Golla Jack's knife in the carved box she gave me. The more the white men come with their machines, the more things I put in the box—dandelions, mugworts, poppies, daisies, bugbane, bellflowers, honey bells, clovers, cow parsley, goldenrods—the flowers I press into the pages of the book with its carvings of moons, stars, suns and spells, the seeds I kept in pieces of tissue paper where I use the pen and ink Mister Chin gave me to write the names of every kind I can find. I now know the name for the doll La Senora gave me. I will call her Mawu-Lisa. Soon come. One day, something, will come soon to stop the moon from crying as it watches us sleep through another of the last nights of peace. One day, something will come soon to tell us how to win this war that no one knows when it started and no one knows when it will end. One day, something will come soon to stop the machines.
Or, maybe, one day, someone will soon come. Maybe it will be the spirits who hide under the ground, waiting until the white men to finish whatever it is they are doing, waiting to come back with Gu's knife to cut away all they have done. Maybe it will be the fé folk, the azziza, the Zana, the fairies, who will come to take back what was took without their permission. Maybe it will be Mawu-Lisa. Or, maybe, it will be someone small, a tiny more of a thing, a lickle ting with something it it—maybe, someday, it will be me.