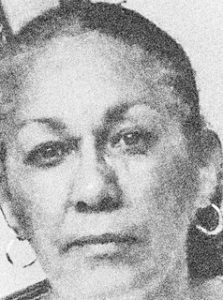 CHRONICLE VI
A Memoir of the Writing Life
In the midst of chaos, there is also opportunity.
Sun Tzu
California. September 1967.
It was far too hot to be tramping around in the heat—but we were. The kindly old soul loyally followed me from one board up storefront to the other while I struggled to contain the growing headache and nausea. The Boulevard's old trees had been uprooted and tossed in wood chip machines and the sun glared down at us as if it was tired of seeing the blight that progress had brought to our neighborhood. I did not want to see it either. But I had no choice. My old diaries were full, my pens had run out of ink and I needed to replenish them. If I did write it down, all that I was seeing, all that I was hearing, and all that I would remember, would remain haunt my head and my heart forever.
My first diary and pens had come from a tiny shop attached to a tiny house, whose one window storefront was only 6 feet wide but was also 12 feet high and was fitted with shelves that displayed a fascinating assortment of treasures and oddities.  Wondrously named El Emporio de la Madrugada—Emporium of the Dawn—it consisted of one long room whose walls were covered in collages made from flowers clipped from newspapers, magazines and wrapping paper, and whose merchandise was stocked in the most eccentric manner. There were barrels filled with random lengths and types of cloth, balls of yarn, miles of ribbon, and second-hand doll's clothes. Small tables held unmatched miniature dinnerware, delicately etched, tiny, random pieces of colored glassware, snow globes, intricately painted little wooden toys and figurines, blown glass animals, rocks cut open to reveal the worlds of glittering colorful world hidden within them, and small items made of brass that ranged from candlesticks to dinner bells to boxes in all shapes. Scattered everywhere where bowls full of shimmering glass beads, carved and pearl buttons, and spools of mercerized thread.
But the most alluring part of the shop were the long glass display where dolls whose porcelain faces were painted in human hue had wide eyes that smiled at every child who pressed a nose against that glass to be nearer to them. Dressed in elegant clothing of velvet, lace and crinoline, the dolls sat in the midst of chess sets, backgammon boards, checkers, dominos, playing cards, stacks of brown paper covered sketch books, wooden boxes of pastels, charcoals, oil and water paints, colored pencils, gum erasers, black erasers, artist's brushes, chisels, daub tips, bottles of ink, pen nibs, leather bound diaries with marbled embossed page edges, and so many other things that I imagined they were never bored.
The dolls were not for sale. According to the shop's owner, a tiny woman with a very large name—Ana Maria de la Cerda y de Lara—they all had been in her family for four generations. La Senora Cer-la, as we called her, was happy to talk for hours–to anyone who would listen—about her family. The dolls, she proudly told us, had belonged to her 4th great grandmother, a valiant woman who had firmly held her ground when the Americans had overrun Mexico and claimed California for their own. All this place was my family's hacienda, she declared, and it is my duty to remain here until the end. My father's mother–whose own grand-father and husband's grandfather had arrived in California three years after the Americans–did not recall any stories being passed down to her about a Spanish family named Cerda or Lara, or anything else La Senora said, for that matter. But no one ever questioned La Senora's stories of vaqueros and senoritas who hid their faces behind lacquered fans and covered their heads in lace mantillas, and even though most of the old people agreed she was not quite all there in the head, the sincere nostalgia in her heart filled her shop with a welcoming warmth that kept up a lively business of visitors who not only listened attentively to her tales but always purchased a little something just to make sure her door stayed opened.
Every one of my diaries, pencil and pen sets had come from La Senora's shop and on the Saturday mornings when my elders took me shopping along the Boulevard with them, I always managed to call in to her even if her shop was not on their route. So long as I did not lose any of the bundles and bags that carried their purchases, no one mined me slipping away to chat with her while they refreshed themselves with beer and lemonade. I was one of the few people La Senora let touch the dolls. Anytime I'd come to visit her, she would carefully remove one from the case and let it rest on my lap while she told me a tale of Spanish California. The kindly old soul enjoyed wandering around and quietly touching whatever took her fancy. Is that one a magpie, La Senora always asked me. When I'd assure her that nothing would float mysteriously out of the shop whilst we chatted, she'd simply smile and say, Ah, ok, well, then, have I ever told you of how la senorita Bandini threw herself from a balcony and into the arms of the man who would become her husband?
I knew that story and I also knew it was not true. Because Senorita Bandini's husband was my fourth great-uncle. Of sorts. He was actually the cousin of my great-grandfather on my father's side. My father's mother did not have much nice to say about him. He hated Mexicans, Indians, Negroes and with people who he couldn't get something from, was the most she'd ever said. The only reason his name was ever otherwise mentioned was to recount how my great grandfather had used the fact of his mother's Negro blood infusing Johnson's family line to his advantage. Even though the local newspapers described my great grandfather as a servant of Johnson's uncle, the fact of the matter was that he was actually the son of Johnson's uncle.
This served him well when he arrived in San Diego only a few years before Johnson died and his son was mortified to find he had a half-Negro cousin the same age of himself. Although no details were ever explained, it seems my great grandfather was given a pretty penny to keep up the lie of only sharing a last name with the allegedly illustrious family due to the institution of slavery.
But La Senora never seemed to notice my tawny skin color and she certainly did not speak to me of any intimate liaison of this self-professed Indian killers and Mexican haters, other than that of the marriage between himself and the most darling daughter of Bandini family. That romanticized coupling-for-profit situated them at the head of one of the largest landowning Spanish families of the County. La Senora insisted it could have easily been her own ancestors who married the upstart American, because while the Bandini's were rich, the women of my family were beautiful. But beauty meant nothing to the American unless it could be turned into cold hard cash and came with thousands of acres of land. And so it was, that La Senora's family drifted into poverty-ridden obscurity, leaving her no chance at finding a wealthy American husband, or even a poor formerly glorious Spanish one either.
The last mansion built in San Diego that sounded remotely Spanish was a whimsical thing called the Villa Montezuma, fashioned by an Englishman who claimed to have toured the royal courts as Europe as a musician. I never understood why someone associated with royalty would build a house in our area. But La Senora assured me that where we lived now had not always been a place of dusty streets, tiny houses, even tinier shops and fields of strawberries and tomatoes. Oh no, she sighed, when I was born, this was an elegant neighborhood indeed.
According to the things she claimed to have seen in her lifetime, La Senora must have been at least 100 years old. But my father's mother, who had been born in 1892, did not recall ever seeing her, or even hearing of her family, until just after the stock market crash in 1929. How she had come here was a mystery to everyone old enough to remember the Saturday afternoon in 1933 when the doors of the Emporium of the Dawn had first opened. Some of the local Mexican elders had been the ones to decorate its front panels with its now crumbling talavera tile and lacquer the collages she had spent nearly a year composing on the walls.
Nothing about what she told people back then had anything at all to do with the glorious Spanish California hacienda days. Some elders recalled her talking about being an artist in Mexico City, whilst others said she had told them her family had fled Sonora after the Mexican Revolution. My father's mother didn't bother to try to figure any of it out. The poor woman is crazy as a loon, she said, but you must admit—she's got some sort of talent. And talent La Senora did have. In addition to the collaged walls of her shops, her living quarters at the back were decorated with drawings, paintings, and even a mural painted on the cinder block walls of her garden-a ramshackle place where rose bushes were nutured by haphazard splays of salvia, lavender, anise hyssop, angelica, phlox, geraniums, nasturtiums, lilies, sage, yarrow and globe thistle. I reckon that's where she got her name—Cerda—it means thistle in Spanish, my father's mother said, as for the Lara bit, well, that's the name of those Filipinos who live next door to her, so I guess she just took it on a whim and added it on.
Everything La Senora did seemed to be on a whim. Such as the time when she marched into the City Building Inspector's office and warned the staff to never come around and assess her property again, because my family was here before yours could even spell the name of California.  She also told them a long, rambling story about the black Queen Califia, for whom the state was named, and who thankfully was off somewhere in Istanbul, fighting on the side of the Moors, when the Spanish arrived in her kingdom.
This performance of hers resulted in a series of unfortunate events for the Senora, beginning with being held for observation in the County Hospital Psychiatric Ward, and ending with a notice of condemnation being slapped on the door of her shop. All this spontaneous activity happened around the same time as La Senora gifted me one of her dolls. She likes you, she had said, as she tenderly placed the doll in a basket lined with perfectly pieced doll-size quilts and handed it to me, along with a tiny trunk that contained all the doll's earthly possessions. That had been on a Saturday, while my father and step-grandfather were drinking beer and playing dominoes in the shade of a tiny grove of peppers trees in the vacant lot where Mister Luzon had set up a little refreshment stand and several picnic benches for his customers. Once I am gone, you can read her the stories you write, La Senora had told me.
I had been hearing old people talk about leaving all my life, yet they always seemed to manage to stay.  At least most of them did. There was the one time when old man Morris cussed everyone out and said he was leaving because he was sick of seeing all of us. And leave he did do. But, being the type of people we were, and being connected to other people like us all over the state, we soon found out he had simply moved up to LA and was sitting in his son's house threatening to do the same again. Old Mister Morris was just what everyone called a cranky old fool, the kind of mean old man that everybody sees sitting around looking ugly for no reason other than they can, as my step-grandmother said. We all reckoned that sooner or later old folks who talked about leaving would either leave and still be heard from (or about), or they would never leave, and just sit around talking like that to get attention.
But, La Senora did leave. And not only her—and not just old people like her. Throughout the summer, different people from different City departments facilitated the leaving of a lot of people on the Boulevard. The first shop to be shut down was Mister Luzon's refreshment stand. Beers were confiscated from him and from his customers who were sitting under the pepper trees. Citations for drinking in public were handed around. Mister Luzon himself was formally charged with a variety of health, alcohol licensing and food handling violations. The City health officials moved on to the Washington family's fish place and that was the end of our being able to choose from the fresh catch on ice and drink their famous iced tea whilst waiting for them to fry it up. We were also robbed of melt in your mouth bar-b-q cooked in old oil drums, pickled pig's feet preserved lovingly in kitchens, and deep-fried rolled tacos that sold ten for a dollar and could be had with boiled corn-on-the-cob smoothed in mayonnaise, grated cheese and powdered dried chiles.
The only Boulevard people who escaped the health inspectors for a while were the ones who peddled their wars from door-to-door. But, eventually, we were not able to get warm tamales first thing in the morning, ice pops made of whole crushed fruits in their own juices to sooth our parched throats in the afternoon, or pound cakes to accompany cups of tea in the evening. And once all the lumpia, enchilada, jambalaya, fried chicken, dried shrimp, fried pork rind, and roasted peanut, pumpkin and sunflower seed sellers had been put out of business, the only thing left to us to snack on were the brightly packaged imports with names like Lay's Potato Chips, Ding Dongs, Eskimo Pies, Moon Pies, Razzles, Mike and Ikes, Cherryheads and Jujyfruits.
The people who had pushed carts that sold homemade ice cream in buckets sitting in a color full of ice were replaced by a place called Diary Queen that took over the lot where kids had strung old tires on ropes to swing from on the branches of some of the last oaks standing. The travelling hamburger and hot link sausage stand that moved each day to a different street corner was eliminated and in its place, the City gifted us with a strange, sterilized,  air-conditioned place with a creepy big round-headed clown popping out of a box and grinning manically as it towered over the Boulevard.
Some shop keepers scrambled to get health department permits, food handling permits, zoning permission, reseller's permits, business licenses, estimates for repairs to bring their shops up to code, and the money to re-establish themselves. But only one managed to do this—so that the only families that were not bulldozed out of business were one group of Syrians who had established four grocery stores and somehow managed—despite limited English skills and little knowledge of the City regulations—to navigate the bureaucracies that were housed behind darkly tinted doors downtown in the Civic Center complex—a shining new example of what was proudly known as brutalist architecture.
And brutal it was indeed. So much so that the fierceness of the late summer heat—worse in September, due to the long dry spell, temperatures into the 100s, and a wind called the Sant'ana—dogged me in downright savage manner. I stumbled along through the changing façade of crumbling Boulevard, searching in vain for the old stationary shop that had been run by people who were thought to have come from someplace ending in y—Germany, Hungary, or somewhere along those lines. It was nowhere to be found. The only place that might have diaries and writing sets for sale was Woolworth's—and I was afraid to go in there because all I knew about that store was that white people would pour milkshakes over my head if I got too close to the lunch counter. The kindly old soul was wheezing and looked about to faint. I took her hand and led her to a patch of shade under the awning of the last Chinese herbal shop still standing. We sank to the pavement and did not speak about our permanent sorrow or our temporary weariness.
I closed my eyes and wished for drink from the water fountain. But it was across the street and the mid-day traffic was blaring against my headache. The kindly old soul laid her head on my shoulder and drifted into half-sleep. With our eyes closed, the noise of the street faded and soon all we heard was the tinkling of the wind chimes that hung in the doorway of the shop. A light, woodsy floral smell floated from the incense burners on the shop's counter and somewhere in its depths, the trickle of water could be heard. It was, we knew, the tiny fountain that Chinese shop keepers kept alongside a statue of two golden dragons and scrolls painted with bamboo by a stream. So quietly soothing was all this that it took a moment for me to open my eyes when the shopkeeper spoke to me. What you do here? I made myself small and looked up, hoping he would not scold me too heavily, and cause the bile rising in my throat to go spewing across the shop's entrance. I smiled weakly and said, Nothing. It's just the heat. The shopkeeper stared at me for a moment then gestured for me to follow him inside.
It was the first time I had ever been in the Chinese herbal shop. The kindly old soul roused herself and followed me, then stood transfixed in the middle of the floor. All around us were extraordinarily beautiful things—carved pedestals on dark wood with tall blue and white vases resting on them, screens made of bamboo and rice paper, silk gowns that looked like kimonos draped on bamboo crosses, exquisitely embroidered with dragons and tigers and beautiful flowers. Behind the counter were rows of shelves up to the ceiling filled with glass jars of herbs. Boxes of incense were stacked mile-high on beautiful carved tables and in the back corner of the shop were couches piled high with yellow cushions on red velvet seats.  Next to these was what looked like a small bar and behind it was a  counter filled with porcelain teapots, tea cups and glass jars of tea.
The shop keeper led me to a couch and said, Sit. He then lit the flame under a bunsen burner, placed a kettle on it and sat opposite me on one of the couches.  What, he said, you looking for? The kindly old soul stopped touching the silk kimono and smiled as the shopkeeper nodded when I said, A diary. And some pens to write in it. She moved out of his way—but stayed close, looking over his shoulder–as he got up and began rummaging behind his counter. The kettle began to boil and its whistle blended nicely with the sound of the fountain and the wind chimes. Close the burner, the shopkeeper called to me from some hidden space behind the counter. I turned off the flame and waited for the kettle's whistle to fade. The shopkeeper popped his head up and said, What is diary? Book? I nodded and the kindly old soul smiled again when the shopkeeper emerged carrying a stack of diaries with embroidered silk covers. He sat them on the couch next to me and moved quickly to make the tea, mumbling as he did so.
My wife, she buy these, I tell her, for what you buy these, no customer for these, what these people know about writing, they don't write, they talk, talk, talk, talk, loud, loud, loud, talk, talk, talk, all day, all night, all night, all day, talk, talk, talk, when you ever see them read book, I never see them read book, never see them write book neither, so why you buy these, no customer for these, I never see no American read nothing, nothing, not even newspaper, nothing, just read funny pages, ha, ha, ha, Popeye the Sailor Man, Whimpy, I pay you Tuesday for hamburger today, ha, ha, ha, and sales page, buy this, but that, on sale now, big bargain, buy this, but that, big bargain, talk, talk, talk, now, Mister Chin, you must move your shop, no permit, no health license, no quack medicine, talk, talk, talk, what mean quack medicine, I look like duck to you, no, I say, I not moving nowhere, this my shop, my father shop, my grandfather shop, this my family shop, we come here, we work hard, this our shop, no, I say, no, I not going nowhere, here come City with this paper, that paper, this paper, that paper, I say, how people who do not read, do not write, can make so much paper, paper, paper, paper, this paper, that paper, I do not care, I take paper, put my name on every piece, take money, big stack of money, give them paper, give them money, now they go away, good, good, good, stay away, stay away, stay away from me, this my shop, I not going nowhere, how your tea, you like, good, it good for you, Chinese tea, you know Chinese pen, Chinese ink, my wife, she buy that too, for what, I say, these people they do not write, they do not read, no customer for that, you know how long I wait to give these to someone, long time, long time, long time I wait, now, you come looking for book and pen, you finish tea, it good for you, then you take all this, take it, book, pen, ink, you look, you listen, you write, you write this, write Mr. Chin say he not going nowhere, this his shop, you write, OK?
No one ever found out where La Senora ended up. By the time I went back to look for her, the City had torn down the long narrow building that once housed her and La Emporio de la Madrugada. With it also came down all the other small shops on the Boulevard. They said it only took two days to knock down the whole block, but weeks to rip out the Senora's garden. Two blocks over, incense still drifted from Mr. Chin's herbal shop. But it was not enough to quell the stench of the factories that had swallowed up the streets around the Boulevard.
I kept visiting Mr. Chin, every week, for five years, until, one day, his wife handed me the last of the diaries and pens and smiled sadly. This just for you, just for you, my husband he say you special person, you special, you look, you listen, you write, he ask me, just before he go, he ask me, tell her, tell her, write this, say Mr. Chin he leave now, but he know you will remember him, always, always, always, you look, you listen, you remember, you write.
By the time I had filled the first page of the last of the diaries, the City had torn down Mr. Chin's shop. But to this day, whenever I pass the place where it was stood, I hear the sound of the fountain, the kettle whistling, the wind in the chimes and the smell of the incense soothes the broken places in my heart where La Senora still whispers my family was here before yours could even spell the name of California and even though the doll she gave me eventually fell to pieces—it's shiny black porcelain face cracked to bits by the tears both it and I shed each time the City people slapped notices on the doors of the shops—I know she, and Mister Chin, and all the shopkeepers, know I remember them, and that eases the sighs of the kindly old soul, who cannot bring herself to take walks with me, because every step she takes is away from all the old people who left, and unlike Mister Morris, we never were sent word about them, ever again, and nothing is left of them except fading letters in a child's diary that has long since been lost to time, like the place we once knew, but will never be known, because no one reads in this place, no one looks, no one listens, no one remembers, no one–except me.