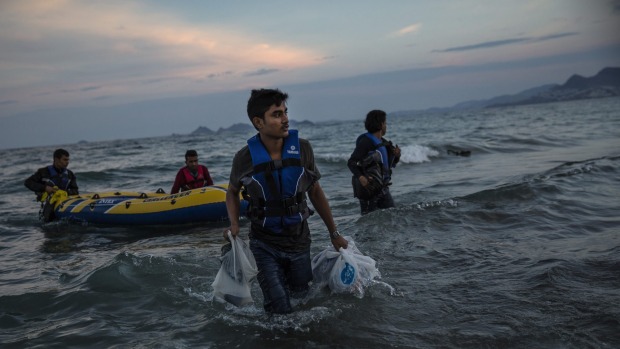 While many countries, including Australia, continue to refuse entry to those seeking humanitarian assistance, struggling countries such as Greece that can least afford it willingly assist. The vast gap in the standard of living between Australia and debt-ridden Greece, begs the question: why is a country that has so little to give, the one most likely to share?
Despite the popular stereotypes of migrants crossing seas in leaky boats as desperate, low-skilled and poorly educated, the truth is that many have considerable skills and qualifications that support their desire to find work, build lives and make a future for themselves and their families.
Recent evidence gathered by the UNHCR also points to a more varied migrant profile. This has helped challenge the common perception that all migrants are a drain on the economy and disrupt the country's harmony and social life.
In 2015 there were 68,000 refugees who entered Greece by sea to find work and a new life; 57 per cent of those new arrivals were fleeing war in Syria. The UNHCR says more than 40 per cent of them were university educated, and another 46 per cent had secondary educations.
In April this year the UNHCR also conducted surveys to learn more about the challenges facing Syrian refugees in Greece. Preliminary results based on 670 of a planned 3500 interviews paint a picture of a people undergoing a deep and abiding struggle to survive, and who expect to face even further hardship as they continue on their journey.
It's hard to understand why a country like Australia, which enjoys one of the best standards of living in the world, is not at the forefront of the humanitarian efforts. Why is it that a country that has not had a whiff of austerity or experienced the global financial crisis as acutely as many others did can remain so mean-spirited?