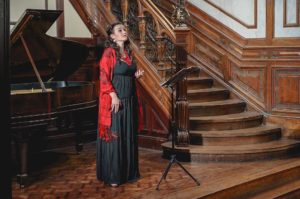 Interlitq publicará una entrevista por video ("Una italiana en Buenos Aires") con Marta Rossi, soprano italiana.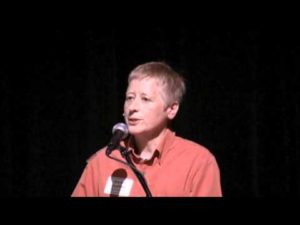 Video/ Schnupperkurs: Introduction to German Literature.
Have you always wanted to study German literature but dared not do it alone? This course will give you the opportunity to explore six well-known authors whose works have influenced and inspired generations of readers far beyond national and linguistic boundaries. Starting with Lessing's classical drama Nathan the Wise, we will then read Kafka, Böll, Bachmann, Wolf, and Kluger's internationally acclaimed memoir Still Alive. Marion Gerlind, originally from Hamburg, Germany, has taught German language, literature, and culture at college and community settings in both Germany and the states for more than 20 years. She is the founder of the Gerlind Institute for Cultural Studies in Oakland.
Video/ Arthur Miller, Salem, MA (1991): Crucible & Trials.
In November 1991, as Salem, Massachusetts was preparing for the 300th anniversary of its Witch Trials, playwright Arthur Miller came to the city to participate in an unveiling of the winning design for the Witch Trials Memorial. It was his first visit to the city since his research there forty years earlier for his play "The Crucible." In this deleted footage from the documentary "Witch City" (http://www.artsgloucester.com/witchcity) Mr. Miller speaks at the Essex Institute (now the Peabody Essex Museum) about the meanings to be found in his play and the Salem Witch Trials of 1692.